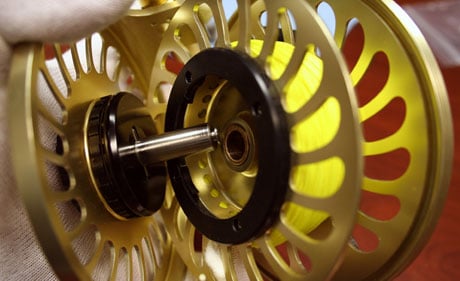 Here's a fishing tale about the one that didn't get away!
Our team worked with a high-end fishing manufacturer to design a whole new reel drag system. The drag is actually a slip-clutch assembly that allows the line to move freely under the pressure of a sudden hook or the pull of a large fish ― basically keeping the fish engaged while the line is hauled in.
Why did we choose Rulon LR and Rulon J formulas for this unique clutch application? It all came down to matching the right compounds to the right surface materials.