3 min read
Surveying the Boom in U.S. Semiconductor Manufacturing

Dave Biering June 13, 2023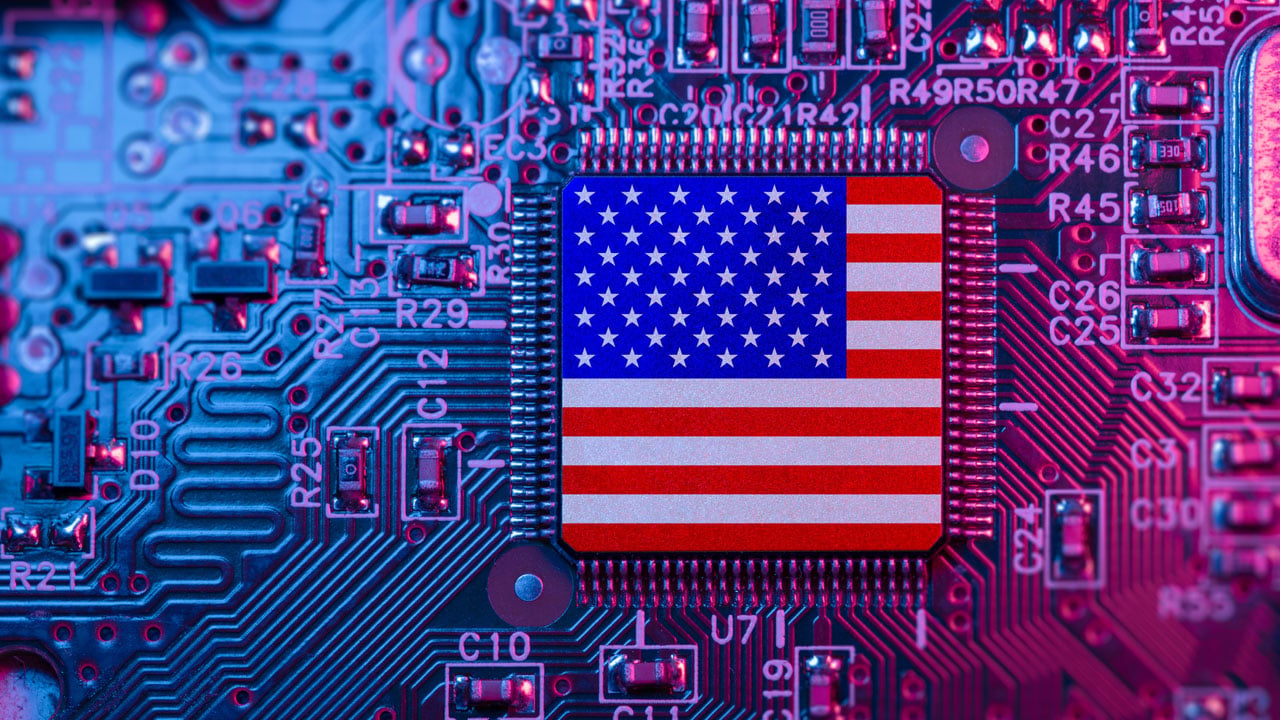 "An unprecedented number of new semiconductor wafer fabrication plants are now under construction or planned in the United States. These reflect major investment plans by both U.S.- and foreign-owned companies such as Intel, Texas Instruments, Micron, Taiwan's TSMC, South Korea's Samsung, and GlobalFoundries, among others. The new facilities, if and when they become operational, will reduce U.S. dependency on foreign chipmaking operations and will benefit all downstream U.S. manufacturing industries." — Report from The Center for Strategic & International Studies
Business headlines for the past several years have been full of announcements of new construction on multi-billion dollar semiconductor chip manufacturing facilities (often called simply "fabs") at locations throughout the United States:
In total, dozens of new fabs have been announced since 2021, with $350 billion in total investment expected over the next 20 years. This surge in construction marks a notable change of pace for the domestic U.S. chip industry, which has been ceding market share to international operations for decades. In this blog, we take a look at the resurgence of investment in U.S. semiconductor manufacturing.
What's driving the boom in domestic semiconductor manufacturing investment?
The global chip industry is forecast to reach $1 trillion in annual revenue by 2030, but United States chip manufacturing capacity has been on the decline for decades. While U.S. firms remain leaders in semiconductor design and R&D (US-owned firms still develop about 47% of the world's chips), manufacturing has largely been outsourced to firms in Asia. The United States makes 12 percent of the world's semiconductors, compared with 37 percent in the 1990s.
The sudden desire to pivot away from intensive reliance on trans-Pacific semiconductor supply chains is no coincidence.
In the wake of the COVID crisis and resultant supply chain issues, numerous industries experienced critical shortages of semiconductor chips that were required for their products. In today's economy, a chip shortage has costly consequences not only for not only the electronics industry (Apple, for example, is estimated to have lost $6 billion in sales) but far beyond it. The automotive industry was a poster child for industries hammered by the chip shortage, with an estimated $210 billion in revenue lost.
For these industries and more, the risks that come with excessive reliance on Asian chip manufacturing have become more apparent than ever, and a new wave of investment reflects a desire to reinvigorate chip manufacturing in the United States. The potential for economy-crippling shortages in the event of trans-Pacific conflict has also spurred national security concerns, and private investment is being bolstered by $50 billion in public funding from the CHIPS Act.
Advanced Materials for US Semiconductor Manufacturing: Meldin® 7001
New investments in semiconductor manufacturing facilities will require parallel investments in a cluster of supporting industries—most critically OEMs and aftermarket part suppliers for the complex array of equipment required by today's advanced chip manufacturing processes. A Report from The Center for Strategic & International Studies is worth quoting at length:
"At present, plans by Intel, TSMC, Samsung, GlobalFoundries and other chip firms to establish new fabs in the United States are attracting billions of investment dollars into U.S.-based manufacturing facilities not just for chips, but also for the chemicals and materials needed for domestic chip fabrication. New innovations are a major driver, as 'the new fabs will be hungry for chemical raw materials because of the growing number of processes carried out on each wafer . . . It's the number of lithography steps, the number of cleaning steps, the number of deposition steps, the number of etches' according to Michael Corbett, a professor at the Tufts University School of Engineering. As the steps increase, the need for materials, equipment, supplies, and talent to manage these incredibly high-tech processes grows as well."
TriStar is proud to play our part as the exclusive North American distributor of Meldin 7001, a high-performance polyimide ideal for the challenging conditions of plasma etching and deposition chambers.
Meldin® 7001 is cost-competitive to Vespel SP-1, while fulfilling all of the same critical performance characteristics. In fact, Meldin® exhibits 10-14% better plasma etch resistance compared to Vespel®. This advantage can lead directly to longer component lifespan, reduced downtime for component replacement, and ultimately higher margins.
For a much deeper look at Meldin® 7001 and the characteristics that enable this polyimide material to thrive in the extreme environment of a vacuum plasma chamber, please see our guide here.