High Performance Plastics
Standard Shapes | Sheet – Rod – Tube – Film - Bearings
We have quality high performance plastic materials available for the most demanding applications.
With our enhanced material database, use the filters and PV calculator to narrow down and compare the right material based on your specifications.
We offer...
Engineered Materials
Rulon Materials
Rulon Standard Bearings
We also offer close-tolerance cutting, customized stocking programs, and J-I-T delivery.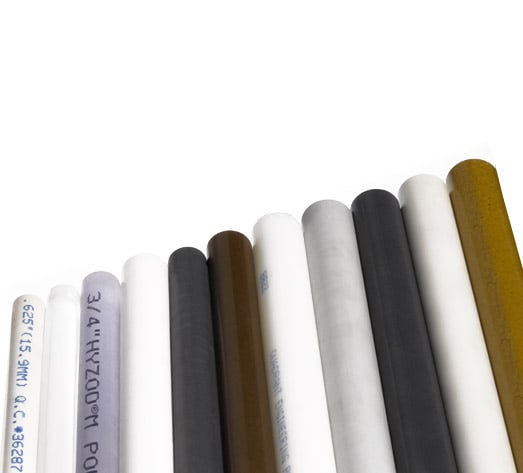 Engineered Materials
Choose Engineered Materials when you require:
High-temperature resistance
Chemical resistance
FDA compliance
Nationwide Inventory