Surface Enhancements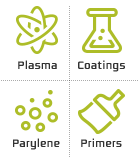 TriStar offers multiple techniques and processes to amplify adhesion, inhibit corrosion, reduce/enhance protein binding, and promote many other effects or properties. This department will address each unique situation to accomplish the desired result. We have many tools and a high level of technical knowledge in house to help us achieve these ends.
Engineering Services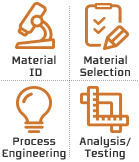 TriStar engineering services is an integrated design, process, and material consulting department that will support projects and companies as they work through their engineering challenges. Our goal is to take big problems and provide manageable solutions.
Innovative Products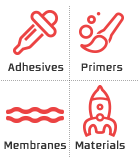 TriStar is rolling out a suite of cutting-edge products to achieve specific technical outcomes. We have primers, adhesives, and innovative materials specially engineered for the most demanding applications.