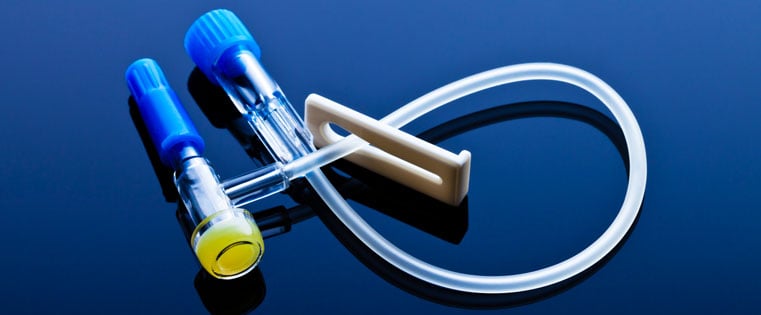 I'm just returning from a week of customer visits, and had an interesting discussion with a medical device manufacturer about medical plastics. It seems there's still some confusion in the marketplace about biocompatibility and certification. Let's review:
The trade group MAPI predicts that medical equipment and supplies will continue to see moderate growth through 2018. That's good news for the growth of the medical plastics industry, but have you ever wondered how biocompatible plastics are classified?
Biocompatible plastics are critical for delivering safe and effective medical devices and testing components; in fact, any material that has direct contact with bodily fluids must be certified. Testing procedures are generally done under guidelines set under USP (United States Pharmacopeia) or ISO 10993. USP testing is through an independent lab and is a widely-accepted industry standard. ISO 10993 presents a framework for design control under the International Organization for Standardization. Testing has different classifications for toxicity, with Class VI compounds indicating the highest standards have been met for clean compounds.
When determining biocompatibility, devices are categorized based on their location within the body:
Surface devices – This group includes devices such as monitoring electrodes, contact lenses, catheters, endotracheal tubes and similar devices
Externally communicating devices - Such as laparoscope tubes, blood administration devices, pacemakers, and oxygenators.
Implant devices – This group includes orthopedic pins or plates, heart valves, grafts and stents.
Before a device can be classified as biocompatible, they are tested for mechanical, thermal, and chemical properties. Systemic injection, intracutaneous and implantation testing is also completed before a medical plastic can be approved. The process also considers the length of time the body will be exposed to a device. Timelines include:
Limited exposure - under 24-hour exposure
Prolonged exposure - 24 hours to up to a 30-day exposure
Permanent exposure - longer than 30 days
So, which medical plastics are classified as biocompatible? Look for PVC, Polyethylene, PEEK, Polycarbonate, Ultem PEI, Polysulfone, Polypropylene and Polyurethane. Rulon 1439 and Rulon 641 also have FDA-compliance and are excellent materials for medical applications. Learn more in this Rulon medical plastics case study.
Still have questions on medical plastics? Get them answered here!