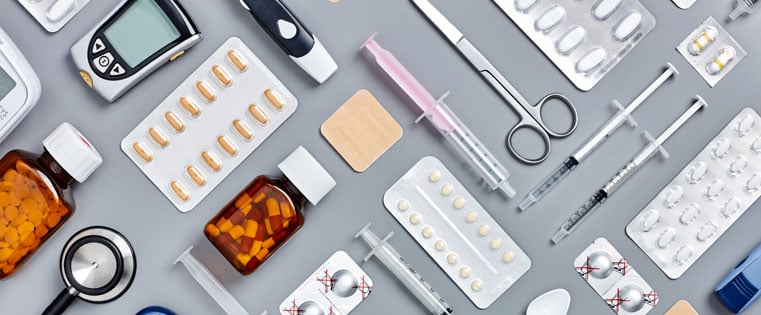 Today we focus on medical manufacturing and the significant impact of plasma cleaning. Did you know that plasma treatment removes all trace contaminants to render your components critically clean for Good Manufacturing Practice (GMP) compatibility? Here's how:
Beginning in 1976 with the passing of the Medical Device Amendments (and later expanded in 1997), US device and other manufacturers have sought to improve the safety and quality control of their products. For many medical companies, plasma cleaning has become a critical step in the manufacturing process. By adding plasma, manufacturers can render their device components micro clean and functionalized, or they can produce biocompatibility or hydrophobic characteristics. The process can also improve adhesion properties to increase the effectiveness of downstream applications like bonding and painting.
Plasma is a green, GMP-friendly process that uses no volatile chemicals and has near-zero industrial byproducts. Unlike traditional wet chemical cleaning procedures, plasma eliminates the risk of cross contamination from the manufacturing floor. Green plasma also allows manufacturers to eliminate the cost of purchasing, storing, and disposing of toxic solvents like acetone, MEK, alcohols, and acids. Fewer chemicals means fewer hazards and a cleaner GMP-compatible manufacturing site.
How is plasma surface cleaning improving the performance of medical components?
Most standard-grade medical plastics such as polystyrene and polypropylene are all good candidates for plasma. Here's how plasma increased the bonding adhesion of grips to surgical instruments.
Increasing the bond of surgical grips:
Challenge:
This surgical device manufacturer had their elastomer injection molded (overmolded) for use as a non-slip grip on one of their surgical instruments. But the elastomer grip continually delaminated (peeled away) from the base polymer.
Solution:
Plasma treatment of the injection-molded device was added to the manufacturing process. By using plasma to treat the base before overmolding, we were able to functionalize the surface area to increase the bond strength of the grip.
Result:
Peel tests conducted on finished devices have proven that the overmolded material adheres significantly better to the plasma-treated base substrates without the need for any other pretreatment methods.
Beyond medical devices, plasma is also enabling surgical catheters to maneuver more easily within the body. And the timed-release of drugs via PEEK and PVC tubes can be achieved more easily after plasma treatment.
Let's start a conversation to move your medical manufacturing forward with plasma cleaning!