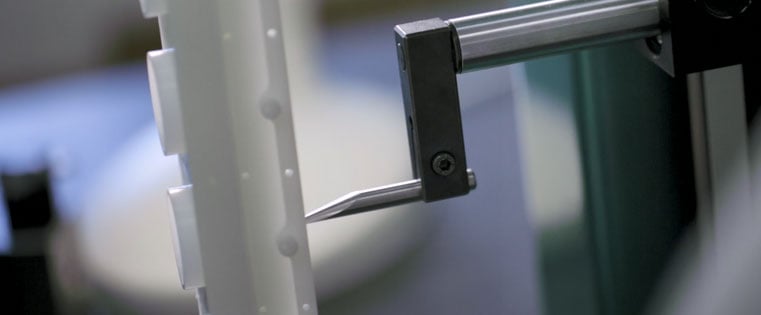 Custom fabrication is one of our key strengths here at TriStar, yet an engineer recently inquired about how we inspect our work to determine quality. Which checks and balances are in place to ensure that the parts we make are EXACTLY to specs? I can tell you that inspection is not a manual process; it often goes like this:
Your application is only as good as the quality of your parts. And bearings play a critical part in industrial applications, as they support and "bear" various loads, speeds, temperatures and operating conditions.
Once you have a final design confirmed and material sourced, the next step in the fabrication process is building a prototype – and inspecting it closely.
Until several years ago, bearing inspection was usually a manual process, where manual measurements were made and checked against a paper diagram from each customer. This manual method did not provide a clear path for conducting the inspection, with a structured, end-to-end inspection flow. This system made it all-too-easy to miss a defect or misread a measurement, which jeopardized the quality of the custom parts.
Fast forward to present day, and confirming part quality is now an automated process with little room for error. Software solutions are allowing us to ensure quality fabrication by:
Automating the inspection -

Now each point in a substrate is measured and checked against a master specification sheet. Each point and attribute is chronicled and checked without any point being missed.

Central archiving of all inspection documents - Document control ensures that your drawings are available at any time, whether you need the part now, or years from now; the specs will be the same.
Lower non-conformance rates - Precise functionality allows us to quickly identify the parts that do not meet your specifications. CAPA (or corrective and protective actions) are streamlined for better efficiency and faster reporting.
Enhanced collaboration for better workflow - Our reports are easily integrated and generated for your review. Want to make a design change to an existing part? Let's look at the specs together to determine our options.
At TriStar, we're committed to practicing continual improvement, in both our stock and custom fabricated parts. We maintain a Quality Management System that is compliant with ISO9001. And we constantly measure our progress.
Machining, fabrication, distribution and surface modification all in one. Let us know how we're doing!