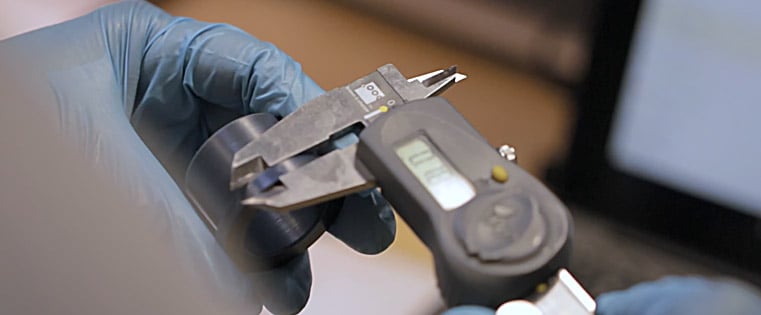 Integrity is defined as the "adherence to moral and ethical principles." When it comes to bearing engineering — and business in general — integrity means that products will operate safely and reliably, that they will provide value and meet expected requirements. Today, I'd like to touch on our view of product integrity, and the connection to a successful application.
Integrity is a critical part to the success of any business, particularly manufacturing. After all, your company's reputation depends on the integrity of your products.
How is product integrity defined?
In our view, product integrity means that bearings are made of quality materials that can be traced for authenticity. In an era when counterfeit bearings remain a very real threat, it's critical to know where your bearings are made, what they are made of, and to which specifications they were designed. If your product is ever involved in a recall, you'll want to know this important information to help locate the source of the problem.
Why is product integrity important?
Bearing engineering comes down to the success of a bearing application. Integrity means trust in your supply chain. Given that actions speak louder than words, our belief is that it's best to demonstrate integrity by actively seeking third-party verification, for both our manufacturing processes AND our product engineering.
TriStar's manufacturing facility is ISO 9001:2008 complaint, which ensures our quality management system meets regulatory requirements, and that we are committed to continual improvement. From a product standpoint, third-party agency approval means that the vetting process has already been done; you can depend on products to excel in a specific environment. For example, Ultracomp bearings are engineered to meet the strict requirements of the American Bureau of Shipping for shipside and dockside use. This certification means that when you purchase Ultracomp bearings, you can expect superior performance in a marine environment. You can expect the parts will function as designed.
Bearing integrity also extends beyond the point-of-sale. It involves building a relationship with a trusted supplier who will exceed your expectations. It's expecting clear communication and on-time delivery. It's also realizing that designs evolve, and adjustments may need to made along the way. And the best bearing material may actually come from a competitor.
At TriStar, we strive to provide the best in bearing quality and product integrity; it's stated right on our Quality Promise Commitment. Want to experience integrity in bearing engineering? Let's talk!