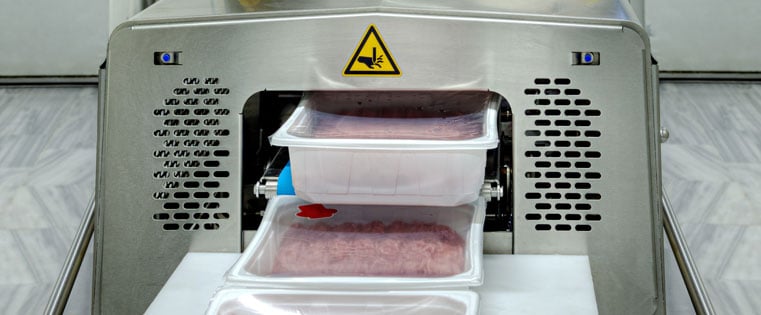 Metal or plastic? Which material would you choose for a vacuum chamber environment? Today I want to share how we helped our partner extend bearing service life by switching from metal to self-lubricating Rulon bearings in their vacuum chambers. Here's a lesson straight from the lab:
As a quick review, vacuum chambers are tough, enclosed ovens that are used to remove air and gasses via a suction pump. Once the gases are removed, a low-pressure environment is created. Our client uses the chambers to remove moisture and seal their food processing and packaging containers. The chambers are also commonly used in chemical and industrial testing and packaging applications.
The vast majority of vacuum chambers are built of metals (aluminum, stainless or mild steel, even brass materials), including the bearings. But over time, metal bearings will begin to fatigue from the constant change in vacuum pressure. And that fatigue quickly turns to failure, which requires expensive repairs and takes the chambers out of service.
Rulon 1337 is the anti-fatigue bearing material; it is designed with unique physical and chemical properties to give longer service.
Why did we recommend Rulon 1337 in this vacuum application?
Extended service - We replaced the vacuum chambers' metal slide pads with Rulon 1337 for rigid support and load capacity. The Rulon slide pads excel as slide pads in X, Y, Z linear slides, and they rarely need replacement. They are unaffected by wide variances in pressure.
FDA compliance - Rulon 1337 is an FDA-compliant material, which helps our client to meet regulatory standards for sanitation in food processing/packaging.
Wide temperature range - Rulon 1337 excels in a wide temperature range - 400°F to + 550°F (- 240°C to + 288°) for optimal results and no deformation. It also offers low abrasion against soft mating surfaces, as well as good friction properties.
Service with near-zero maintenance - One client also wanted to reduce the time they spent on maintaining their bearings. Self-lubricating Rulon 1337 bearings eliminated the cost of greasing labor and allowed the chambers to process greater volumes with lower friction.
The bottom line? Rulon 1337 bearings give longer service than metal materials in a low-pressure environment. Take a look at the benefits of all Rulon formulas in real-world applications. Or bring your question to the bearing engineering pros.