2 min read
Why Is the Meldin® 7000 Series So Valuable for Manufacturers Today?

Dave Biering May 12, 2022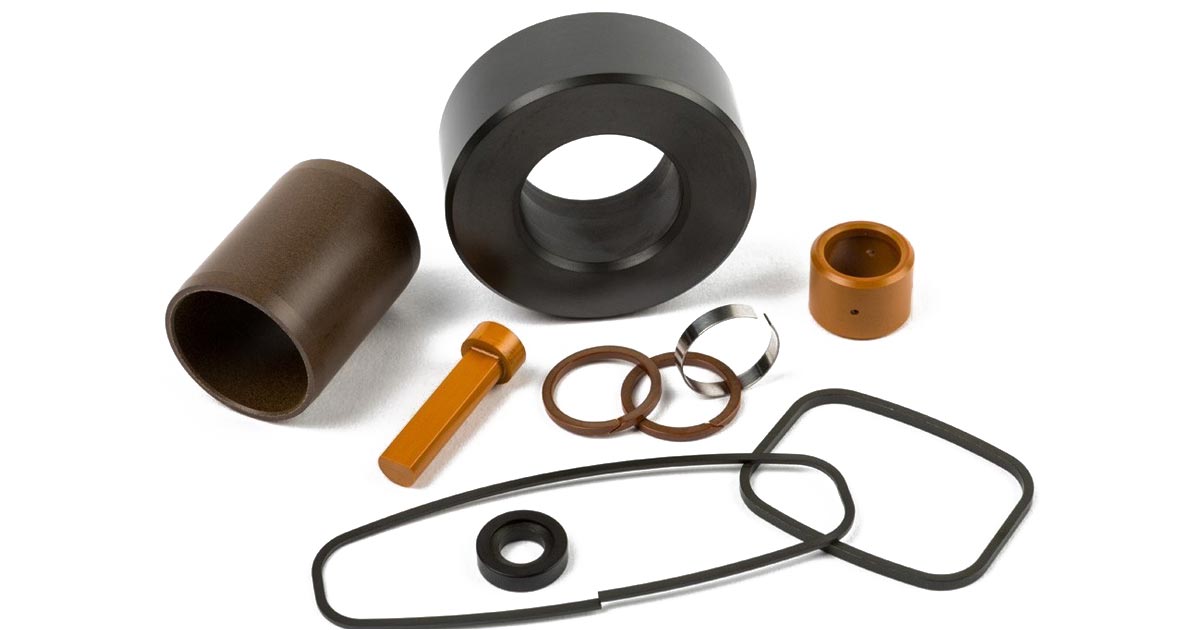 The latest addition to Saint-Gobain's Meldin® family of materials, the 7000 series offers a powerful combination of performance characteristics that help it thrive in some of the most challenging applications on earth (and even in space). In this blog, we introduce the Meldin® 7000 series, examine some of its most important features, and explain why it offers a more economical option than ever for applications calling for high-temperature polyimide performance.
What makes the Meldin® 7000 series different?
Saint-Gobain's Meldin® family includes a broad range of materials, all backed by decades of engineering refinement and an impeccable quality control process (you can find specifications for TriStar's full lineup of Meldin® materials in our interactive material database here). The Meldin® 7000 series brings a diverse lineup of thermoset polyimide materials into the Meldin® family for the first time.
Just what makes Meldin® 7000 series' high-temperature performance so remarkable?
Dimensional stability at continuous use temperatures up to 600°F (315°C).
Rated for intermittent exposure up to 900°F (482°C) while resisting thermal shocks.
The ability to retain stability in the face repetitive thermal cycling. Testing demonstrates that Meldin 7000 series materials exhibit less than .04% variation from their original dimension after cycling from 73°F to 500°F over a 2-day period.
Combined with several available self-lubricating fillers, this outstanding high-temperature stability helps extend component lifespan, reduce unexpected failures, and in many cases increase performance (temperature resistance is instrumental in allowing components to support higher load or speed use cases). Because Meldin® 7000 series materials resist out-gassing in a vacuum, they can also be a great fit for high-purity applications such as semiconductor manufacturing equipment.
The Meldin® 7000 series also brings substantial versatility to the table. Its many different grades allow manufacturers to select a polyimide material that is closely aligned to their application requirements. For example:
Meldin® 7001 – An unfilled grade that provides a cost-effective option for taking advantage of another one of this material's valuable characteristics: excellent electrical and thermal insulation properties. Meldin® 7001 can replace aluminum (while offering lower weight) and ceramics (while offering superior ductility and machinability) in structural applications.
Meldin® 7021 – Combines self-lubrication, low friction, and high-temperature resistance to offer a strong all-around choice well suited for bearings, seals, thrust washers, and other low-wear applications.
Meldin® 7211 – Leverages a 15% graphite, 10% PTFE filler to deliver the lowest coefficient of friction of any material in the 7000 series.
These offerings are just a small sample of the full set of options available within the Meldin® 7000 series. For the full list of formulations available, please see our product page here. Or, for a more in-depth look at how Meldin® in opening up new opportunities for manufacturers to take advantage of high-temperature polyimides, please check out our deep dive.
High-temperature polyimides have a long and successful history. But historically, they have represented a high-cost solution that was economical only when nothing else would do (like when developing materials for a space mission). The Meldin® 7000 series offers truly transformative potential because it makes the benefits discussed above available at a more efficient price point than was available in the past. Looking forward, the TriStar team expects this product line to drive increased usage of polyimide components across a more diverse set of applications than ever.
If you have questions about whether a Meldin® 7000 series material is right for your application, we encourage you to reach out to our team. In our experience, high-performance materials like Meldin® perform their best when they are carefully matched to specific applications requirements. And our engineering team is here to help!