Meldin® 7001 | Polyimide (Unfilled)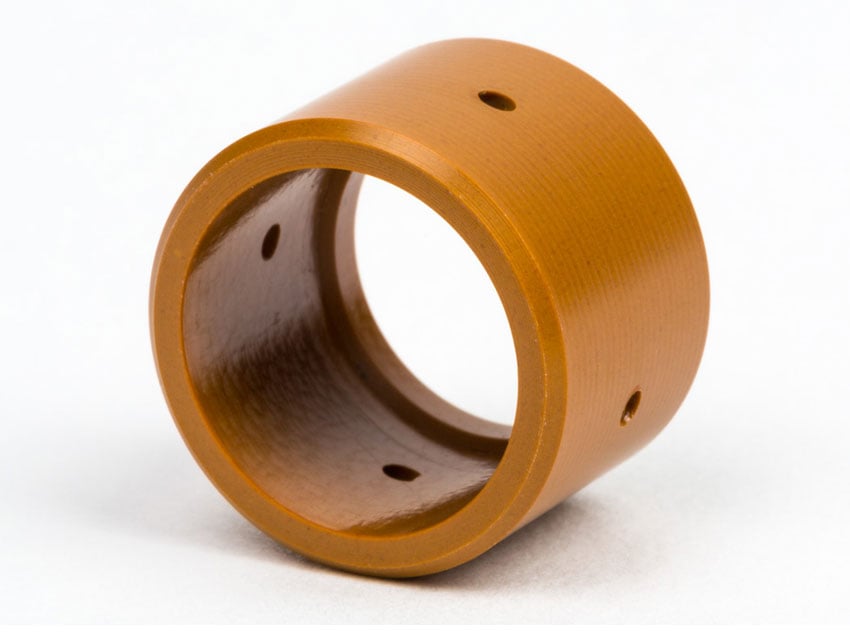 Meldin® 7001 is the unfilled base polyimide resin. It is ideal for thermal insulating applications, vacuum components, and high temperature structural parts.
Lighter weight than metals and more ductile than ceramics, Meldin® 7001 can be found where metal replacement is desirable, such as semiconductor applications, where it can replace aluminum, ceramics, and other high-performance plastics.
As it is a thermosetting plastic, it has no glass transition temperature and no melting point, making it ideal for high temperature applications.
Description

Unfilled Thermoset Polyimide

Color

Brown

Benefits

Strong thermal and electrical insulation, purity, resistance to high heat

Working Temperature Range
-423°F to +600°F [-253°C to +315°C]
Manufacturing Methods
Isostatic molded
Direct formed
Compression molded
Shape Availability
Rod (up to 37")
Sheet (12"x12")
Finished parts
Tubes, discs, blocks

Agency Approvals

ASTM D6456-99 Type 1
AMS3644 Class 1
Meets Mil-R-46198 Type 1 (superceded)
Meets Honeywell MCS5016 Type 1
Replaces
Vespel® SP-1
Vespel is a Registered Trademark of DuPont Polymers, Inc.