2 min read
Torlon® is a High-Performance Plastic for Punishing Environments

Dave Biering June 16, 2022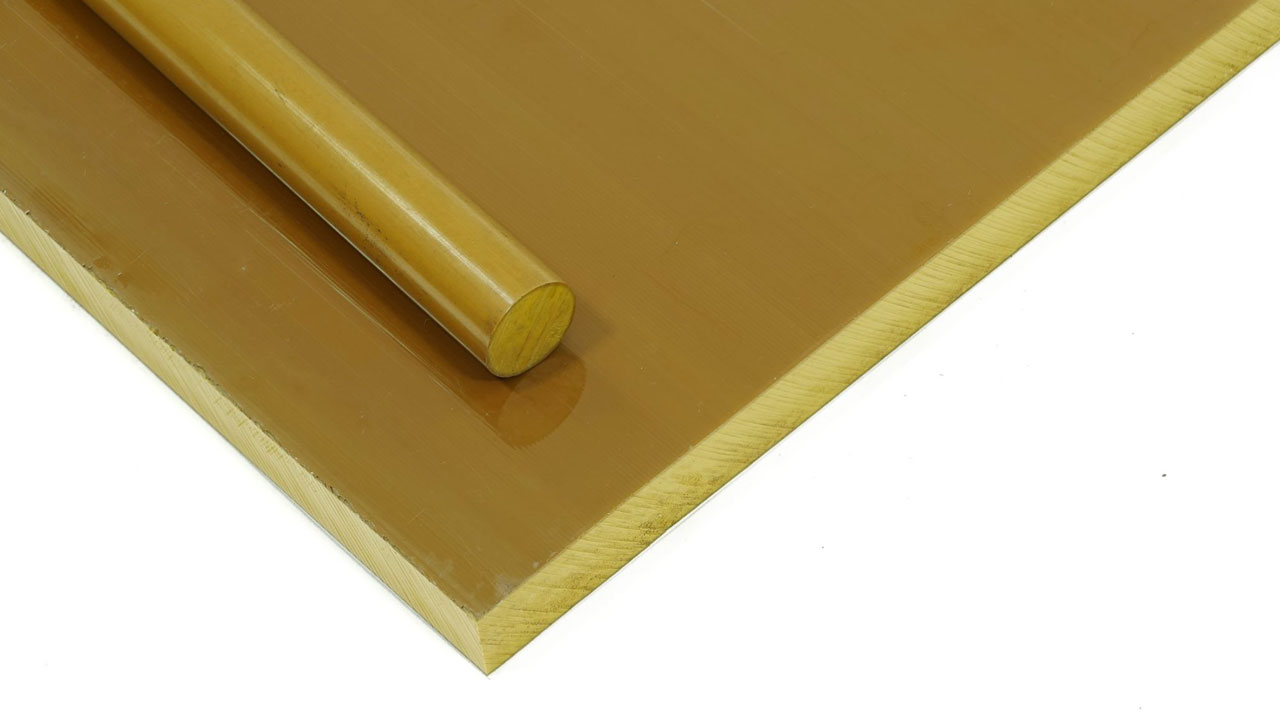 Torlon PAI (Polyamide-Imide) is a high performance, melt-processable thermoplastic and is among the most expensive plastics on the market. Torlon can be injection molded, compression molded, and extruded, and is ideally suited for severe service environments. Torlon was introduced in the 1970s by Amoco Chemical and is now manufactured by Solvay.
Applications include aircraft hardware and fasteners, pump components, valve seats, bearings, rollers, automotive transmission components, electronic equipment (including for semiconductor manufacturing), oil & gas compressor components, and bearing cages.
Key Benefits of Torlon
High maximum allowable service temperature; maintains strength/stiffness up to 500°F.
Excellent for low-temp (cryogenic) applications as well
Excellent retention of mechanical strength, stiffness, hardness, and creep resistance over a wide range of temperatures
Extremely low coefficient of linear thermal expansion
Low flammability
Exceptional resistance against high-energy radiation
Moderate chemical and hydrolysis resistance
Excellent UV resistance
Outstanding dielectric values
High strength-to-weight ratio
Disadvantages of Torlon
Some potential for moisture absorption in close tolerance parts that should be watched for
Sudden high temperature exposures can result in thermal shock
Fully cured material can't be recycled
Some limitations to stock size availability
Injection molding tools can be expensive
Difficult to bond
Can be attacked by saturated steam, strong bases and high temperature acids
We've Got a Range of Torlon Plastic Grades Available for Your Applications
High Strength Grades:
Torlon 4203 / 4203L – General Purpose grade, unfilled, highest impact resistance and elongation, good electrical properties.
Torlon 5030 – 30% glass fiber filled, high stiffness, high strength retention at higher temperatures, very low creep.
Torlon 7130 – 30% carbon fiber filled, high modulus carbon fiber product with high strength and stiffness, lower weight, and excellent fatigue resistance. Applications include pump vanes, impellers, wear rings, cryogenic service.
Wear Resistant Grades:
Torlon 4301 – PTFE/Graphite filled, general purpose wear resistance.
Torlon 4275 – PTFE/Graphite filled, high strength with wear and friction additives for high performance, high velocity service. Applications include high speed bearings, slide pads, bearing cages, piston seals, and wear rings.
Torlon 4435 – PTFE/Graphite filled, high modulus sliding wear advantages, applications include sliding vanes, thrust washers, piston sealing rings.
Torlon 4630 – PTFE/Graphite filled, best wear resistance in unlubricated high speeds (150K PV rate).
Torlon 4645 – Carbon fiber reinforced, High PV and K factors in lubricated applications.
Note: These are just some of the most common grades - Additional structural and wear resistant Torlon materials are available to meet the specific requirements of your applications.
Questions about Torlon? Our Engineers are Here to Help
If you're looking for stock shapes (rod, sheet, tube) or need finished parts fabricated, we encourage you to reach out to our material experts with details about your application.
Torlon is a registered trademark of Solvay Specialty Polymers.