1 min read
Selecting the Right Reinforced Plane Bearing Material for Your Application

Dave Biering May 4, 2023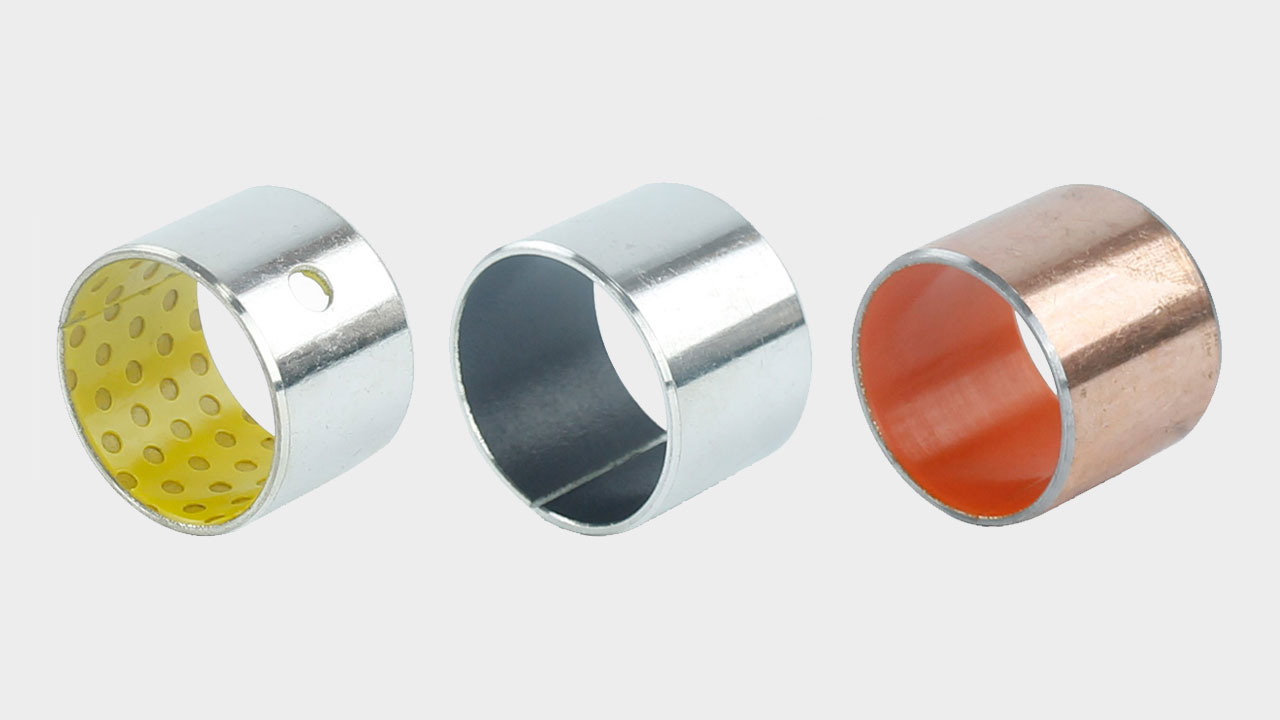 Which liner material is best for my application? This is a question that we often hear from our manufacturing partners. To determine the most suitable option, it is essential to consider factors such as operating conditions, indoor/outdoor environments, extreme temperatures, speed, load, chemical exposures and friction requirements, and mating hardware.
Each liner material has a specific wear rate, and choosing the right combination of base polymers, fillers and backing materials can enhance protection in case of wear-through or bearing failure. One versatile option to consider is our TriSteel reinforced system. A suitable replacement for bimetal and bronze bearings, TriSteel bearings have metal-backed shells combined with special polymer liners for self-lubrication and improved wear properties.
Standard shells include tin-plated steel (Z), stainless (S), copper-plated steel (P), and bronze (B), while standard liners feature options such as PTFE (PT), POM (AC), PEEK (PE), lead-free food grade PTFE (PTS), POM/PTFE (AT), modified PEEK (PE), modified PTFE (PR), and modified PTFE for higher speeds and high side load conditions (P4).
Before selecting a liner material, evaluate factors such as load, speed, temperature, size and shape, cost, and machinability. Some common liner options and their uses are:
PT: Low friction, high PV, high speed, no lubrication required, high-operating temperature. Often used in material handling, agriculture, hydraulics, and food-grade applications (PTS version).
AC: Ideal for boundary-lubricated environments with high PV. Commonly found in mining equipment and chassis components.
PE: Works with or without lubrication, high PV, high temperature. Often used in chemical pumps and valve bushings utilizing the stainless-steel backing material.
PR and P4: Suitable for high-speed reciprocating, self-lubricating, high-temperature, and high-load applications. Commonly used in valves, shock absorbers, and hydraulic controls.
AT: Designed for high-PV and high-speed applications without lubrication. Typically used in ski lift chair clip bearings and lift-and-tilt systems.
For more information about reinforced bearings or to have us make a recommendation based on your unique design specifications, reach out to our bearing experts.
Note: All TriSteel bearings are available without lead.