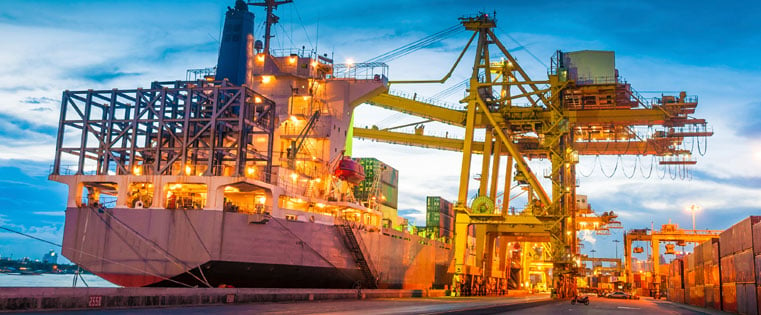 Have you posted your design question to our Ask the Experts portal? It may be featured in our weekly blog, which is where this post comes from! A designer of offshore marine products wanted to review the benefits of waterproof bearings. And the top answer is that plastic waterproof bearings eliminate corrosion, which is one of the primary causes of metal bearing failure in a water environment.
Here's how:
First, let's review the term "waterproof bearing," as it is a bit of a misnomer. Bearings that provide the best "waterproof" service are resilient to liquids beyond just water. They should also resist corrosive liquids such as slurry, salt water and chemicals, plus the damaging effects of water spray. In many design circles, bronze and stainless steel are the preferred materials for submerged and marine applications. And these materials provide good service ― until they begin to corrode.
The simple truth is that metal bearings and water (or other liquids) are only compatible for a certain length of time before bearing corrosion sets it. Eventually, chemicals, sea spray and other contaminants will cause the bearing to flake and peel, before failing altogether. In fact, rolling element bearings that are exposed to water at a rate of even 2% can have a reduced life expectancy of 50%. Liquids cause the films in metal rolling bearings to become contaminated, which leads to corrosion and early failure.
Unlike pure metal bearings, plastic bearing are a hybrid of engineered polymers and composites that easily resist water and corrosion. Plastics never absorb moisture, which means they will not swell or impact the equipment mating hardware. And because they are self-lubricating, there's no need to manually grease plastic bearings. Given the cost and labor of manual greasing, self-lubricating plastics can create a significant cost savings.
Plastic waterproof bearings provide many benefits:
Resistance to water, chemicals and slurry
Longer life span without corrosion or failure
Dimensional stability in heavy-duty environments
Excellent service in marine pumps, cranes, davits, winches, motors
Industry certification for shipboard use
With a great combination of strength, corrosion-resistance, and grease-free service in linear, oscillating and rotary applications, look to waterproof plastic bearings. Here's 5 reasons Ultracomp bearings excel in a marine environment.