CJ Bearings Ensure Smooth Sailing for Sailboat Windvanes
In the sailing world there are different types of self-steering devices. Nowadays many are electronic, but a lot of sailors prefer mechanical windvane designs, valuing their simplicity and reliability. One such system was developed by one of TriStar's customers decades ago and today remains one of the most popular on the market.
Windvanes Are Simple but Powerful Devices That Help Sailors Navigate Challenging Waters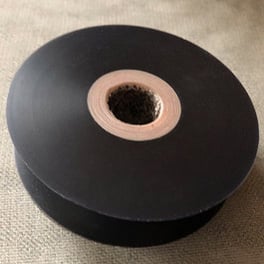 These self-steering devices work by using sizable pivoting windvanes connected to a rudder to sense the apparent wind direction and steer the boat on a course relative to it. These systems operate with minimal intervention, freeing sailors to complete other critical tasks on the boat such as sail adjustments and checking the bilges.
Early systems were somewhat crude but the development of the servo-pendulum principle represented a break-through in windvane self-steering. As the boat moves faster with stronger winds, the power of the servo oar increases, and this provides more than enough "oomph" to turn the boat's large primary rudder.
The servo oar system also has positive yaw dampening which helps it maintain a straight line in difficult downwind conditions. The more the wind blows, the more efficient the device becomes!
Other advantages include that it requires no auxiliary power, it can also be repaired on board, and that all components can withstand the environment of salt water and spray.
CJ Composite Bearings Play a Key Role
Where TriStar comes in is in the sheaves for the cables used to control the system. Our CJ bearings are integrated into the glass filled nylon sheaves through overmolding to create a single strong component that provides long term service without external lubrication. CJ bearings can take the high loads applied to the sheave under difficult wind conditions while offering consistent friction properties, no stick slip and long service life.
Key benefits for filament wound CJ bearings in marine applications include:
Chemical and corrosion resistant
Low weight, high strength
Self-lubricating
Temperature resilient
Dimensionally stable in liquids
If you would like to learn more about TriStar's solutions for marine applications, click on the orange button, below, we'll be happy to provide more information.