2 min read
Plasma Surface Modification: What Is It and Why Does It Matter?

Frank Hild January 4, 2022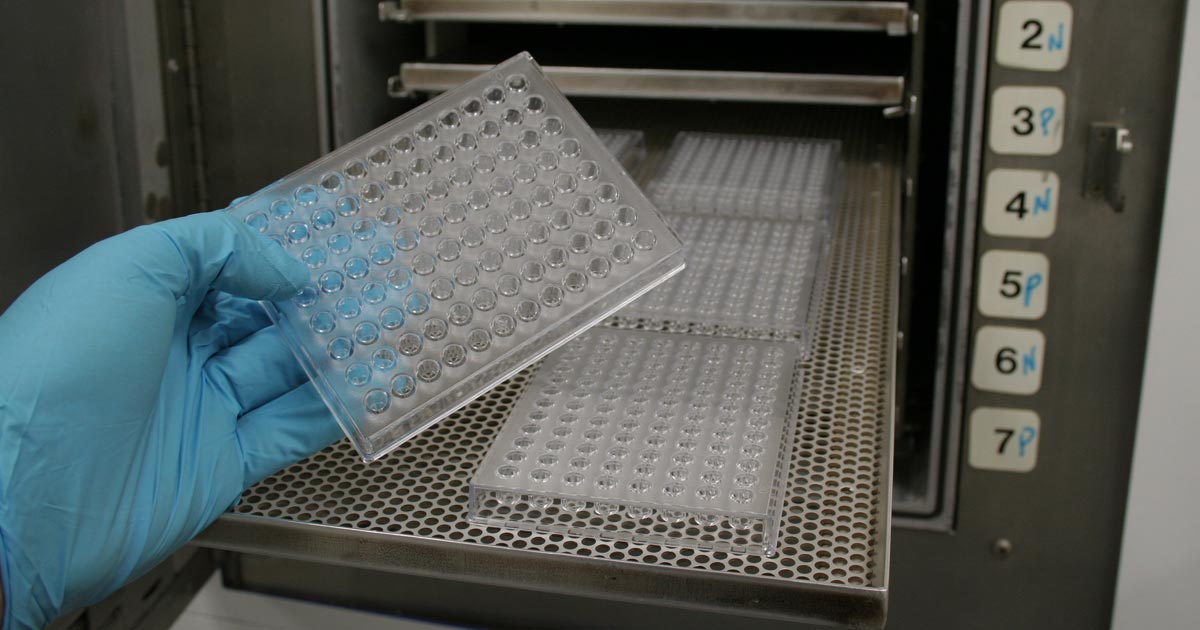 What are plasma surface treatments and how can they help materials and components perform their best in demanding applications?
By altering the properties of materials at a molecular level, surface treatments can deliver precision-engineered properties which can be carefully tailored to unique operational challenges.
Plasma surface modification is just one type of advanced material enhancement technology offered by TriStar's Enhanced Materials Division. For a deeper look at how our consultative engineering approach unlocks the power of advanced material enhancement capabilities like plasma, please see our guide here:
Plasma Surface Treatments 101
While the underlying science of plasma surface modification is complicated, engineering teams don't need to be plasma experts to employ this technology. A plasma treated material is enhanced at a facility like TriStar EMD's laboratory before being shipped out to be used as normal in the end product or application.
To achieve a successful result, the most important factor is matching the correct plasma treatment and material to the unique challenges of each use case. Once the optimal treatment process is identified, plasma-modified materials can integrate at scale with your supply chain, with treated materials delivered as required.
How does plasma surface modification work?
The steps below describe TriStar's low-pressure "vacuum plasma" methodology. This type of process can be used with a wide array of materials including ceramics, polymers, elastomers, and metal assemblies. And it's far more environmentally friendly than traditional, solvent-based solutions like acetones or sodium.
Materials are placed into a vacuum chamber which is reduced to ultra-low pressure.
A mix of gases is injected into the chamber and ionized.
Ions react with the surface of the material in the chamber.
By varying plasma type, pressure, and the length of time the treatment is applied, different results can be achieved. Plasma surface treatments are used in a variety of industries and niche applications; typical examples include:
Improving the bonding property of a surface to improve adhesion of paints, inks, molding, and other coatings.
Micro-cleaning a surface for ultra-hygienic standards and enhanced wetting of adhesives and over-molded elastomers.
Improving hydrophobic or hydrophilic properties.
Learning More About Plasma Surface Treatments from TriStar's Enhanced Materials Division
TriStar's Enhanced Materials Division has extensive experience working with client engineers to understand how specific problems can be solved with plasma-based treatments. These clients don't necessarily come to TriStar knowing they need plasma—only with a problem that needs to be solved with better materials.
Because plasma surface treatments can be applied to a variety of materials to enhance their functional properties, they offer the most value when paired with a careful material selection process. The right material selection can solve a variety of common issues, while plasma treatments are used to achieve additional, targeted enhancements suited to the application at hand. Once the right materials and plasma treatment are identified, TriStar can perform all modifications using our in-house plasma laboratory.
For a deeper look at plasma surface treatments, we recommend this tech talk with EMD Principal Engineer Frank Hild. Or, if you're interested in reaching out to the TriStar team to discuss a specific plasma treatment challenge, download our worksheet to get started.