2 min read
Food Processing and Packaging: Industry Overview

Dave Biering July 27, 2020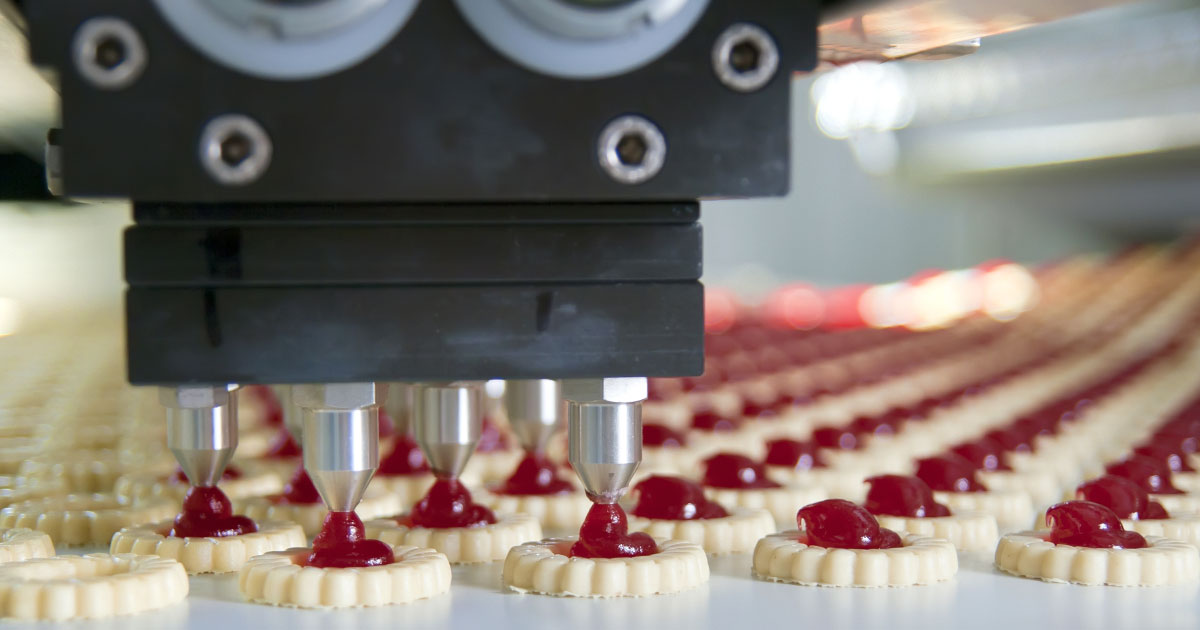 In this brief overview of food processing and packaging, we take a look at:
Defining the size of the food processing and packaging industry.
Looking at key growth drivers.
Examining competitive pressures that drive a continued need for efficient manufacturing.
For a look at which activities are included under processing (from pickling to high-pressure cooking) and packaging (from canning to modified atmosphere) take a look at our blog post here.
For some of the facts and figures below, this article draws on McKinsey's 2018 industry white paper, available here. We recommend it for a more exhaustive exploration of the topics we highlight below.
What companies are included in the Food Processing and Packaging Industry?
This industry traditionally includes the production of a variety of equipment for both food processing and packaging tasks. Many analysts also include commercial foodservice preparation equipment (like commercial-grade ovens).
The most important companies not included in this industry are agricultural firms (part of the Agriculture Industry) and restaurants, which are considered Food Service Industry companies. While food is being grown at the farm, harvested/washed, and prepared for initial storage (eg. flash-freezing vegetables at the farm) it is still within the Agriculture Industry. Once the food has entered a production facility, however, it's within the domain of Food Processing and Packaging.
How big is the Food Processing and Packaging Industry?
Defining the size of this industry can be a complicated question, and analyst estimates vary widely.
Because many companies blur the line between agriculture and food processing, focusing on the market for Food Processing and Packaging Equipment is the easiest way to separate processing and packaging activity from the broader food/agriculture sector.
As of 2018, the management consulting firm McKinsey values the sector at ~$100 billion (including three sub-sectors: processing ($45 billion), packaging ($37 billion), and commercial food service equipment ($16 billion)).
McKinsey also notes that, by most metrics, this industry has lead industrial firms across several key financial performance metrics over the past decade, including profit per $ of revenue, total return to shareholder, and EBITA margin.
A Growing Industry for a Hungry Globe
McKinsey identifies several key factors driving growing revenue and profit margins:
Overall emerging-market population growth is fueling overall demand. Within these emerging markets, urbanization is pushing incomes higher, increasing food consumption per capita as well. Asia, for instance, is expected to account for 50 percent of growth for industry demand through 2021.
Rising income and increasing food consumption in emerging markets also changes the types of foods consumed, with richer consumers buying fewer commodity staples and more value-added food products (like meat, dairy, and packaged foods).
A rising consumer preference for healthy, organic food is driving menu expansion, more rigorous quality standards, and a shift toward higher-margin products. This trend also means new types of equipment for food production, higher-standard machines, and the proliferation of specialized systems like RFIT labeling for better traceability.
A Competitive Space Requiring Efficient Equipment and Ambitious Automation
Despite all this growth, the food processing and packaging industry companies face an eternal challenge: hungry end-consumers who won't easily tolerate higher prices.
This strategic environment puts pressure on food companies to pursue a continuous push for more efficient production that automates as much of food processing as possible. McKinsey notes that increasing labor costs, tightening immigration policy in the U.S., and low industrial labor retention rates are all contributing to a push for more automation. And that means more advanced machinery.
Manufacturers in the food and beverage industry need equipment that can offer improved efficiency, lower cost, and better uptime.
Equipment downtime can be costly in any industry. Studies suggest a single hour of downtime cost 98% of businesses (across all industries) at least $100,000. For 33% of firms, those costs fall in the $1-5 million range. For food companies, these costs tend to run toward the higher end: the ever-present risk of spoilage means potential costs of downtime go far beyond production delays.
Learning More
If you're interested in learning more about key 2020 trends for the broader food industry, take a look at our blog post here.
For a deeper dive into the industry (with a more specific look at using advanced materials to solve key food production issues) please see our white paper here.