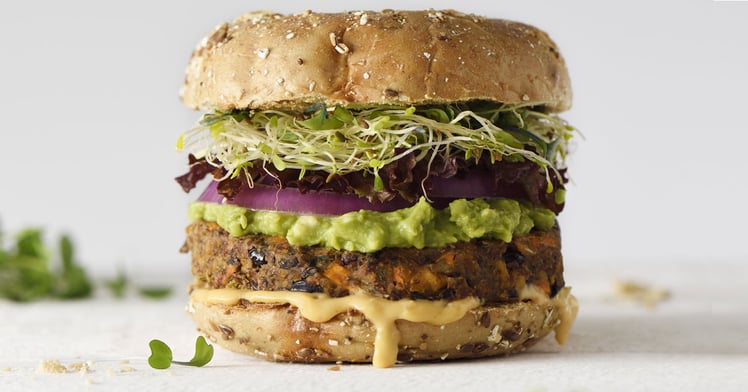 Major food trends have implications for a cluster of related industries. For instance, the rise of plant-based food affects not only restaurants and meat substitute manufacturers but a much broader set of companies.
From the agricultural operations where raw inputs are grown to the processing facilities where food is produced and packaged, new trends create new challenges for companies throughout the supply chain.
Meanwhile, food companies continue to face a manufacturing environment full of caustic chemicals, clean operation requirements, and abrasive food materials. Food processing and packaging equipment manufacturers are always looking for ways to improve performance, reliability, and uptime in the face of diverse food production challenges.
In this post, we take a look at some of the most important food industry trends for 2020.
Or for an overview of food processing and packaging (including what companies fall under this category), take a look at our blog post here.
If you're looking for a deeper look at food processing and packaging, we recommend our whitepaper here.
Plant-Based Food: Burgers and Beyond
Plant-based hamburgers are a great symbol of continued product innovation in this industry. And burgers are just the beginning of a dramatic explosion in plant-based food that has only begun to reshape the marketplace. Plant-based burgers and ground beef are already available everywhere from fine-dining to fast food. But the industry has only begun exploring plant-based alternatives for animal products like fish, chicken, pork, eggs, and dairy. Even KFC is getting in on the trend.
The move toward plant-based products will have dramatic implications for the entire food industry supply chain. For example, the plant-based meat substitute trend is already driving an explosion of pea production: peas are becoming a popular alternative to soy as a source for plant-based proteins. A single shift like this one means different farms, different food packaging and processing needs, and different machinery.
Food and Beverage companies face the challenge of maintaining efficient production of price-sensitive products even as they adapt their supply chains for new consumer tastes.
The Digital Revolution Comes to Food and Beverage: Big Data and Online Delivery
The food-focused marketing agency Quench provides an excellent deep dive into major industry trends heading into 2020. Highlights include:
Hyper-customizable food to reflect a growing awareness of personal allergen- and nutrient-related needs. Personalized, data-driven food delivery applications range from the common sense (avoiding food allergies) to applications that wouldn't surprise us in a science fiction movie. For example, Sushi Singularity is a restaurant concept where personal biodata will be used to create 3D-printed sushi dishes.


Data-rich supply chains allow for much more granular tracking of food from production to packaging, essential for promoting better food-safety. Superior tracking also helps prevent supplier fraud (like passing off non-organic agricultural products as organic or lying about freshness). Better tracking also allows consumers to have more precise information about where their food comes from.


A growth in online-driven food delivery is only beginning to shakeup how food products are distributed (with potential implications for everything from restaurants to packaging design). Food delivery app downloads were already up 380 percent over the past three years before the COVID crisis hit.

While the initial move to home food delivery has generally centered on apps that allow customers to order food from a physical restaurant, this model has the potential to shake up the food supply chain more dramatically. For example, more and more companies are exploring the concept of a "ghost kitchen" (a non-dine-in location that makes food solely for delivery). These locations will make it easier to flexibly accommodate demand in areas with high amounts of delivery orders.
A Move Toward Convenient Food
Consumers in developed economies have long shown an increasing preference for "convenient" food options, like frozen food or pre-packaged fresh meals. This also includes an increase in restaurant meals (the BLS reports Millenials spend 46% of their food dollars eating out compared to 41% for Baby Boomers).
This trend has many implications for food companies throughout the supply chain, even packaging. For example, McKinsey reports it is driving a boost in demand for trays made from plastics that allow for direct cooking/warming. These flexible packaging options (eg. plastic containers that can be used for different types of fresh, convenient food products) are growing at the expense of traditional packaging formats like glass jars and metal cans.
Inside the Production Plant: Challenges for Food Processing and Packaging Equipment
Food companies face the need to adapt to these changes in a competitive market that demands highly-efficient, high-volume production wherever possible. Food processing and packaging equipment need to achieve optimal uptime and have to do so while facing unique manufacturing challenges. As equipment makers design machines for the next generation of food products, these key operational challenges will remain as relevant as ever.
Key Challenges for Food Processing and Packaging Equipment
Food materials like beans and dry cereals can be highly abrasive to machinery over time. Abrasion can cause premature part failure (resulting in both elevated maintenance costs and more stoppages).
Food processing equipment requires regular cleaning using FDA-certified processes and chemicals. In many cases, these chemicals are highly caustic, and can potentially degrade mechanical components made from the wrong materials.
Food processing and packaging plants require unusually clean operation for a manufacturing facility. This requirement can create challenges for component selection. For instance, parts requiring high amounts of grease present a chronic contamination risk when used in food processing equipment.
Learning More
In our experience, the right materials for vital engineered components like bearings is essential to maximizing performance and uptime for business-critical food processing and packaging equipment.
For a deeper look at manufacturing challenges for the bearing industry and how solutions like self-lubricating polymer components can help solve them, you can download our free industry white paper by clicking on the graphic below.