Composite Bearings for Onboard Seafood Processing and Packaging
For most seafood companies the days of bringing the catch back from the sea and processing on land are long past. Today, the fishing industry has automated in a way that allows for the catch to be processed on board the ship with very specialized equipment. Our engineers were invited to meet with one of the largest Atlantic fleet operators so we could help develop custom plastic and bearing solutions to help support their goals of sustainability and safe oceans.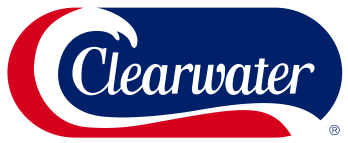 Our customer, Clearwater, is North America's largest vertically integrated harvester, processor, and distributor of premium shellfish. Their diversified product line includes lobster, scallops, clams, cold-water shrimp and crab. After touring one of their state-of-the-art factory vessels we found several applications that we felt were ideal for our self-lubricating composite materials. From a big picture standpoint, the main challenge is knowing that one ship can process thousands of pounds of product in a 5 week trip, with equipment running constantly, and this must be accomplished without damaging the product from the time it leaves the water until the time it is fast-frozen for delivery.
A Critical Component in Onboard Seafood Processing: Conveyors
A couple of the applications we were asked to look at were on the extensive conveyor systems on the ship. These conveyors see everything from salt water, abrasive media from the sea floor (in clam and scallop harvesting), to high loads on the take-up systems.
For years, lubricated sealed stainless-steel ball bearings were used in these conveyors, but every turnaround required replacing large numbers of these bearings because of corrosion from the salt water and failed seals. And when seals fail, drops of grease can fall into the product, resulting in line shutdowns and the potential need to discard contaminated product.
We were able to eliminate this contamination potential with self-lubricating spherical replacement bearings made with our UF-RTX material. Our insert bearings are designed specifically to be used in conveyor systems. They are available in standard sizes and are made to fit the most common housings in use today.
CJ Bearings on Rotary Cleaning Brush Shafts Extends Equipment Life and Eliminates Unplanned Downtime
Another onboard application is a three-gear chain drive system for rotary cleaning brushes. The shafts were running in a soft polymer that deformed rapidly and caused slap in the chain. Our solution was to fit our composite-wound CJ bearings into the polymer housing which allowed for a stiffer, self-lubricating solution extending service life to multiple turnarounds.
To learn more about how self-lubricating composite bearings and components can improve food processing and packaging applications, we invite you to check out our new (and free) Food and Beverage white paper. And, as always, please do reach out if you'd like to discuss your application challenges with our team.