Riding the Waves with Self-Lubricating CJ Bearings
A long-time customer of ours – one of the best-known names in the marine industry – is a leading supplier of engines and related components for popular pleasure craft, ski boats, and fishing boats. One of the challenges they continually face is sourcing bearings that can operate underwater, without lubrication in extreme conditions. Our CJ bearings turned out to be the ideal choice.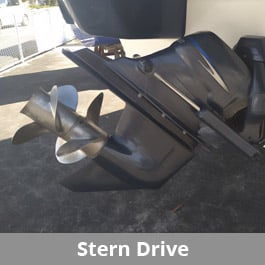 CJ Composite Bearings Bring Reliability and Cost Savings to Consumer Marine Applications
Our CJ filament-wound bearings have been used in several applications on inboard/outboard engines and stern drive systems thanks to their ability to operate without lubrication in wet or dry conditions. The most common of these applications is for the gimbal bearings on a stern drive used in many of their products.
Prior to using CJs, they were using an injection-molded, moly-filled nylon bearing with very poor performance, leading to premature failures - which no one wants when they are out on the water, potentially miles from shore!
Versatile CJ Bearings are Ideal for Marine Applications where Lubrication isn't an Option and High Performance is Key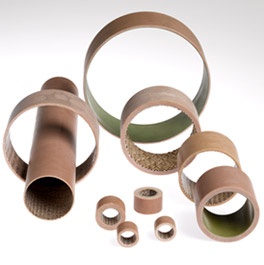 CJ bearings perform well in fully submerged applications as the bearing surface is able to sustain the water film lubrication as well as run dry if conditions warrant.
CJ's have also been used on trim mechanisms, bow and stern thrusters, rudder controls on sail boats and even mast support bearings for carbon fiber masts. They are capable of high, sustained compressive loads without compromise while offering low friction and long wear life in a variety of conditions.
To summarize, the benefits of CJ Bearings Include:
Self-lubricating design (lubricant is embedded within the surface of the liner material)
High-load capacity and high shock load capability
Low coefficient of friction
Dimensionally stable in liquids – providing near-zero swell
Wide temperature range (from cryogenic levels to a high of 300°F)
Low weight/high strength
If you have a need for a self-lubricating bearing for a submerged application, we encourage you to reach out with the details. Our engineers will be happy to evaluate the application and provide some recommendations. You can also check out our library of marine applications for more details on the benefits of CJ and other TriStar products (such as Ultracomp and Rulon).