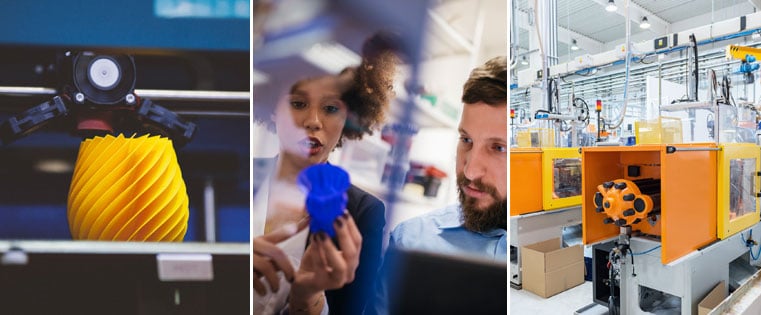 Are you a problem solver? I read this interesting article in Design World, which describes manufacturing as one of the best career choices for problem solvers. Given my plastics manufacturing and engineering background, this topic sparked my interest. Here's why I chose this career, and some of the steps needed to grow the industry...
Generations ago, manufacturing was considered a repetitive job requiring limited skills and offering limited opportunity. This perception could not be further from the truth today. Modern manufacturing plants now incorporate robotic automation, 3-D printing, AI and other leading technologies. The field requires highly-skilled workers; employees that are becoming harder to find as baby boomers retire. In fact, as we dive into 2018 and beyond, Deloitte cites that nearly two million manufacturing jobs are expected to go unfulfilled in the next decade – that's a significant number!
What can we do to develop the next generation of plastic manufacturers?
Start early -

Companies that invest in developing the next generation of engineers and designers will reap the benefits. Events like National Robotics Week, which emphasize STEM education and competitions are sparking a love of building and engineering in millennial students.

Changing perception -

Plastics manufacturing – and manufacturing in general– is not your father's manufacturing. Today, 3D design, CAD, AI, robotics are all common on the manufacturing floor. Manufacturing is no longer a staid environment.

Opportunity knocks -

Manufacturing may be a non-traditional career, but there's no doubting there's opportunity for future growth and a stable career. In fact, 6 out of 10 open positions are a result of a talent shortage, as seen in the graphic below.

Consider the benefits -

Manufacturing is one of the best industries for employee-sponsored healthcare benefits, cites the Kaiser Foundation. And 80% of manufactures are willing to pay above-market rates for their employees, as noted.
These are just a few steps that I believe will keep us headed in the right direction. And having just returned from a tour of our partners in China, it's evident that a shortage of workers is not exclusive to the US. Manufacturers there are experiencing a similar challenge.
If you are interested in an exciting career in plastics manufacturing, we just might have the job for you here at TriStar Plastics! What are your thoughts on the future of plastics manufacturing? Share below!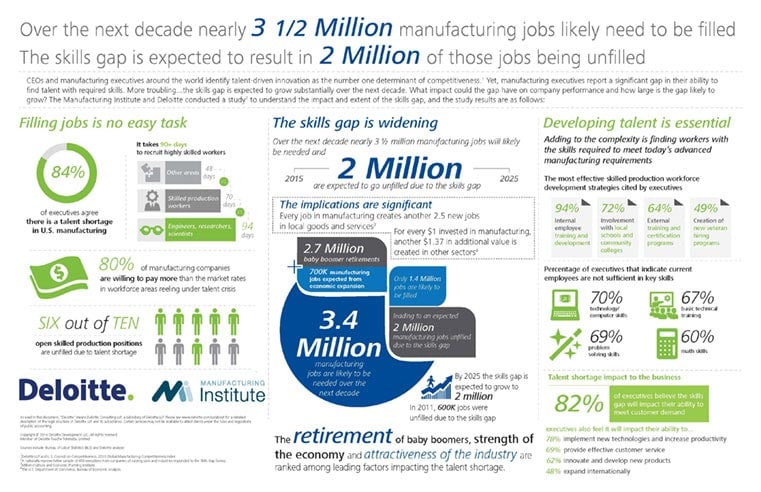 (Source: Deloitte)