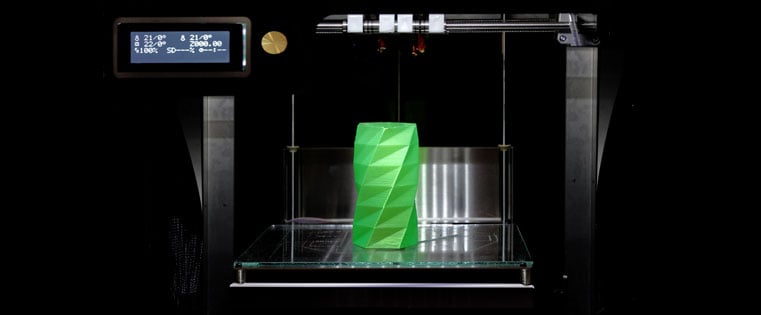 Have you been following the evolution of 3D/additive printing? It's changing the traditional model of plastic manufacturing. Once used as a simple way to produce small plastic parts, the technology is projected to become a $7 billion industry by 2020. Given such extraordinary advancement, let's review the impact.
It's amazing to witness how quickly 3D/additive processing is evolving plastic manufacturing. While the basic technology began in the 1980s, today's software and printers have enabled more-sophisticated and less-costly manufacturing design.
3D/additive processing begins with a CAD drawing of an object that is designed via modeling software. The design is then "sliced" into hundreds of layers that are then read and fed into a 3D printer. The objects are then built layer after layer until complete. Printers can range from models for home hobbyists, to sophisticated industrial printers suitable for massive manufacturing.
Although the pace of advancement is still debated, more mass-manufactured products are on the horizon. Aerospace manufacturers are embracing 3D to build lightweight carbon fiber components that will reduce the weight of aircraft and increase efficiency. The US military is adopting the technology to build replacement equipment components right on the battlefield. Medical prosthetics are commonly 3D printed today. And in the future, consumers may even have 3D scanners integrated into their smartphones.
But it's those manufacturers who embrace the technology that are poised to win. The advantages are real:
Cost-effective production - 3D printing can eliminate expensive production lines and prototyping to create even complex assemblies cost-effectively.
Less manufacturing waste - Precision design eliminates traditional trial-and-error manufacturing models to reduce expensive scrap.
Faster release to market - Sophisticated software and modeling means there's less time required for manufacturing ramp-up, or change of tooling devices to fabricate complex components.
Greater innovation - Given lower production costs, there's a greater reward to manufacturers to innovate new products.
From clothing and toys to tiny houses and even human body parts, the potential of 3D printing is unlimited. Astute manufacturers who embrace the technology will reap the benefits. Learn more about plastic manufacturing.
What are your predictions for this form of plastic manufacturing? Share your thoughts below!