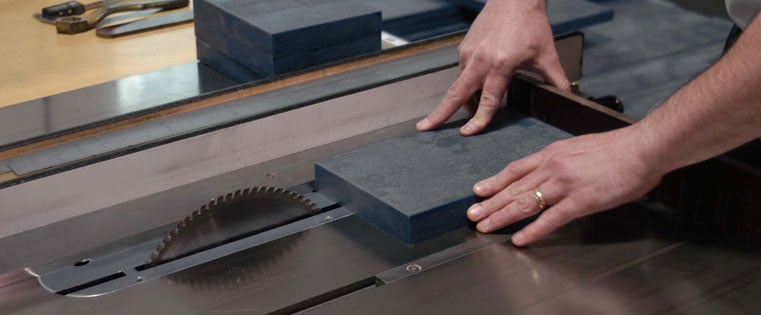 You've identified the ideal Rulon formula for your application, and now need some advice on achieving the best machining technique to fit your application.Before you start experimenting, here are some of the most-common machining methods.
Rulon can be finished by using the following techniques:
Cutting
Sawing
Centerless Grinding
Tapping and Threading
Reaming
Turning and Machining
Screw Machining
Etching
SURFACE SPEED (F.P.M.): 400 for RULON®
As a rule, we recommend a machining surface speed (F.P.M) of 400. A feed rate of .004 to .006 in. per revolution is ideal when working with stock of 0.125 in. diameter or smaller; the bar will have to be supported during forming either through a center hole or on the side opposite the tool. Very small diameter pieces may require a much larger diameter ground rod to form the required diameter just prior to cut-off. Keep in mind that standard screw machines generally limit bar length to 12'.

For more on machining plastics, check out our machinining slide presentation or grab our free machining white paper.
We can also help you alter the surface of your material to improve adhesion properties of paint or other coatings. Learn more about the advantages of Surface Modification.