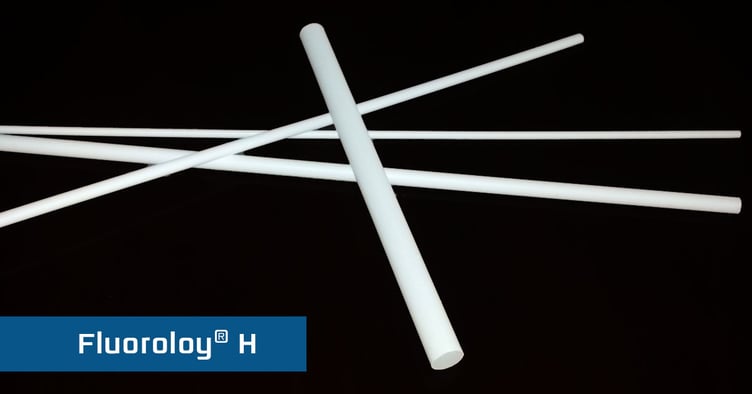 Why should you choose Fluoroloy H over other PTFE blends? We've got the facts! Fluoroloy H (also known as Rulon H) is one over 300 unique Rulon formulas, and is top-rated for electrical properties. This material is a PTFE blend with a ceramic filler, which gives the material superior isolative properties. Other common filler options include graphite, metal oxides and even other polymers. Each formula is designed to accommodate different service requirements.
Read on for 5 quick facts you may not know about Fluoroloy H.
5 Facts you may not know about Fluoroloy H:
The material was originally developed for UHF heat-sinking applications and now is most often used as insulators for connectors in high-powered microwave devices.
Fluoroloy H is a common alternative to virgin and glass-filled PTFE.
It has a superior dielectric constant compared to standard Teflon, yet a higher rate of thermal conductivity (Fluoroloy H is 1.21 W/m C and virgin Teflon PTFE is 0.24 W/m C).
Given its dielectric properties, Fluoroloy H generates and transfers heat much more efficiently than other materials.
Fluoroloy H is available in standard rod, sheet or tape, or is easily machined to create custom components. Download your free Plastic Machining Guide to explore our best practices for custom fabrication tips.
When choosing any PTFE, keep in mind that filled blends have a higher resistance to wear and deformation under load, while unfilled materials generally have a lower coefficient of friction/lower wear.
Is Fluoroloy H the right material for your operating environment? Read a case study, download our spec sheet, or connect with an Expert to find out!