1 min read
4 Signs You're Ready to Outsource Plastic Fabrication

Dave Biering April 14, 2015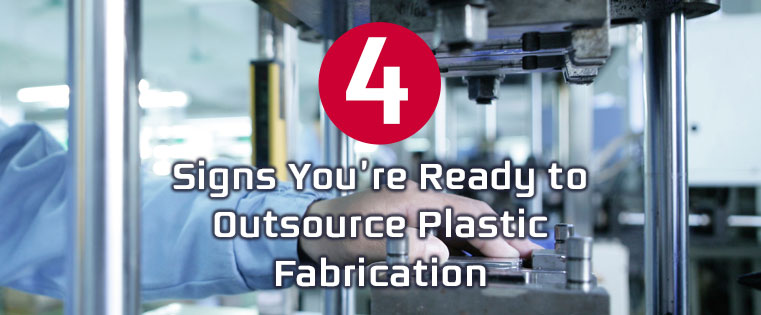 Plastic fabrication is completely unlike metal fabrication; a fact that we covered indepth in our recent Machining Plastics technical white paper. After all, plastics melt and chip as you machine them, plus they can expand 5x or more beyond their original shape. Machining requires skill, experience and proper tooling in order to achieve the best value for your material investment.
Given all the variables, when does it make sense to consider moving your plastic fabrication from in-house to outsourced? What criteria should you consider when making this important decision?
We've prepared 4 top signs to help you review.
Consider outsourcing your plastic fabrication when:
1. You're not certain if the material is genuine

How do you know if the material that you have paid for is indeed the genuine material (counterfeiting is a widespread problem, a topic we covered in this paper). Consider outsourcing with a reputable bearing supplier who will review relative costs, and is also an authorized dealer of the material you are interested in. Unfortunately, counterfeit materials are fairly common in the plastics industry, so learn how to recognize genuine and avoid counterfeit!

2. Heat levels are a mystery

Plastics melt! And any type of machining generates friction, thus heat. In essence, your cutting tool can quickly become a "melting tool" if you're not careful. If you're uncomfortable with the connections between heat and cutting speeds, tool selection, coolants and tolerances, it might be worth outsourcing your project.

3. Best practices for drilling, turning, threading and tapping are unknown

Which technique will provide an optimal component without stressing and distorting the material? Look for a machine shop that has an extensive inventory of equipment and a quick delivery. CNC turning, Swiss screw machines, and milling equipment are all key equipment for precision engineering – look for a fabricator who has them!

4. Your component requires secondary processing

Do you need to paint your component once it's machined? Or adhere it to another piece? You may be interested in Surface Modification, a series of techniques that help to improve the application of secondary processes including paints and other coatings. This is a select service that is not readily available in the market.
Reach out to the plastic machining experts with your questions!