Rulon®
488 │ Ideal for Dry Applications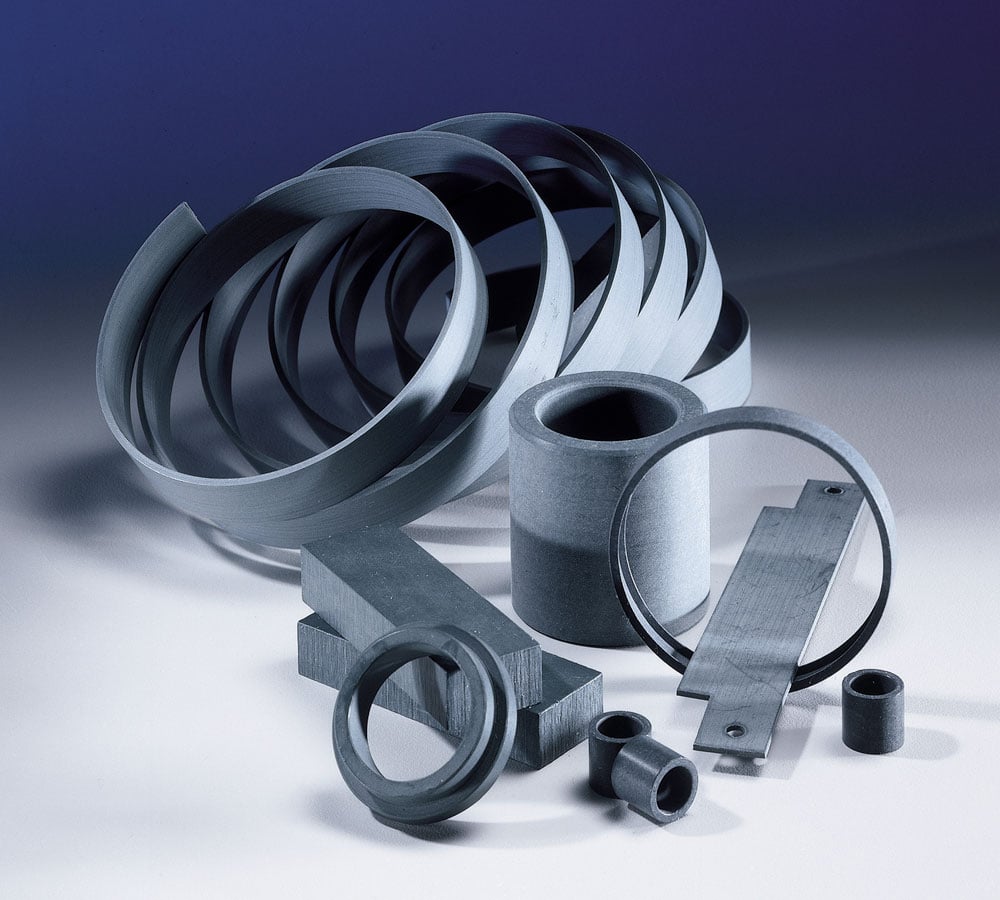 With excellent wear — especially in extremely dry environments — Rulon 488 is the material of choice for veneer dryer bearings used in plywood and similar industries.
Rulon 488 gives excellent wear and corrosion resistance and is durable enough for use in hydrogen and natural gas compressors.
Rulon 488 is a dull, turquoise-colored material that has a higher load capacity than Rulon J and better abrasion resistance than both Rulon J and Rulon 123.
Color

Turquoise

Performance

Max Load "P" (psi) Mpa: 1,000/6.9
Max Speed "V" (fpm) m/s: 400/2.0
Max "PV" (psi-fpm) (Mpa • m/s): 10,000/0.35

Mating Surface Steel and Stainless Steel

Rb35 and higher
Painted metal and porcelain

Environment

Steam, wet, dry, vacuum

Relative Rating (1=Low, 5=High)

Coefficient of friction: 3
Creep resistance: 4
Insulative property: Yes
Rod and Tube

Extruded up to 10' long
Molded up to 12" long
Extruded 2" max O.D.
Molded 47" max O.D.
Precision grinding or machining available for some sizes

Sheet and Tape

Tape 38" width max. Skived up to 1/4" thick
Molded up to 24" x 3" thick. Max thickness 3"
Precision grinding or machining available on thickness

Custom

Contact us for custom shapes and sizes
Full machining capabilities available