Rulon® J | Lowest Coefficient of Friction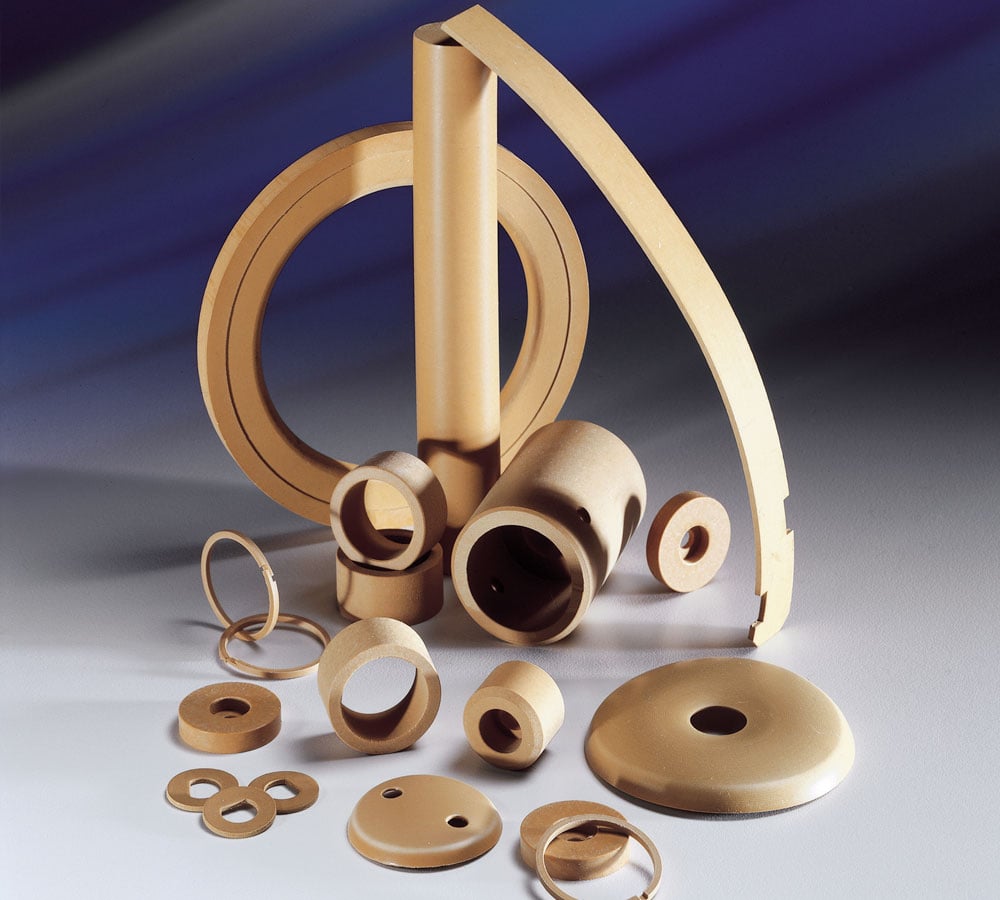 One of the original Rulon compounds, Rulon J is a reinforced material that combines the best in wear and friction properties with superior value.
Gold colored, Rulon J uses a unique filler that adds temperature stability for enhanced wear. It is considered a "shaft-friendly" compound and operates well against soft mating surfaces such as 316 stainless steel, aluminum, mild steel, brass and other plastics.
Rulon J has a PV rating of 7500; which is one of the lowest of all PTFE-reinforced materials. It is ideally suited for start/stop applications where stick/slip must be eliminated. It is not recommended in steam or otherwise wet environments.
When you want low maintenance, self-lubrication, and the lowest coefficient of friction of any PTFE blend, consider Rulon J.
Color

Dull Gold

Performance

Max Load "P" (psi) Mpa: 750/5.2
Max Speed "V" (fpm) m/s: 400/2.0
Max "PV" (psi-fpm) (Mpa × m/s): 7,500/0.26

Mating Surface Steel and Stainless Steel

Rb25 and higher
Aluminum

Environment

Dry, vacuum

Relative Rating (1=Low, 5=High)

Coefficient of friction: 1
Creep resistance: 3
Insulative property: Yes
Rod and Tube

Extruded up to 10' long
Molded up to 12" long
Extruded 2" max O.D.
Molded 47" max O.D.
Precision grinding or machining available for some sizes

Sheet and Tape

Tape 38" width max skived up to 1/4" thick
Molded up to 24" x 3" thick; max thickness 3"
Precision grinding or machining available on thickness

Custom

Contact us for custom shapes and sizes
Full machining capabilities available
Automatic Molding

Custom bearings
Components, near-net

Extrusion

Rods and tubes
Specialty profiles

Hand Molding

Rod, sheet, and tube

Machining

Custom machined parts

Skiving

Tapes and thin sheet

Stamping and forming

Seals
Washers
Bearings and glides