Rulon® AR | High Physical Properties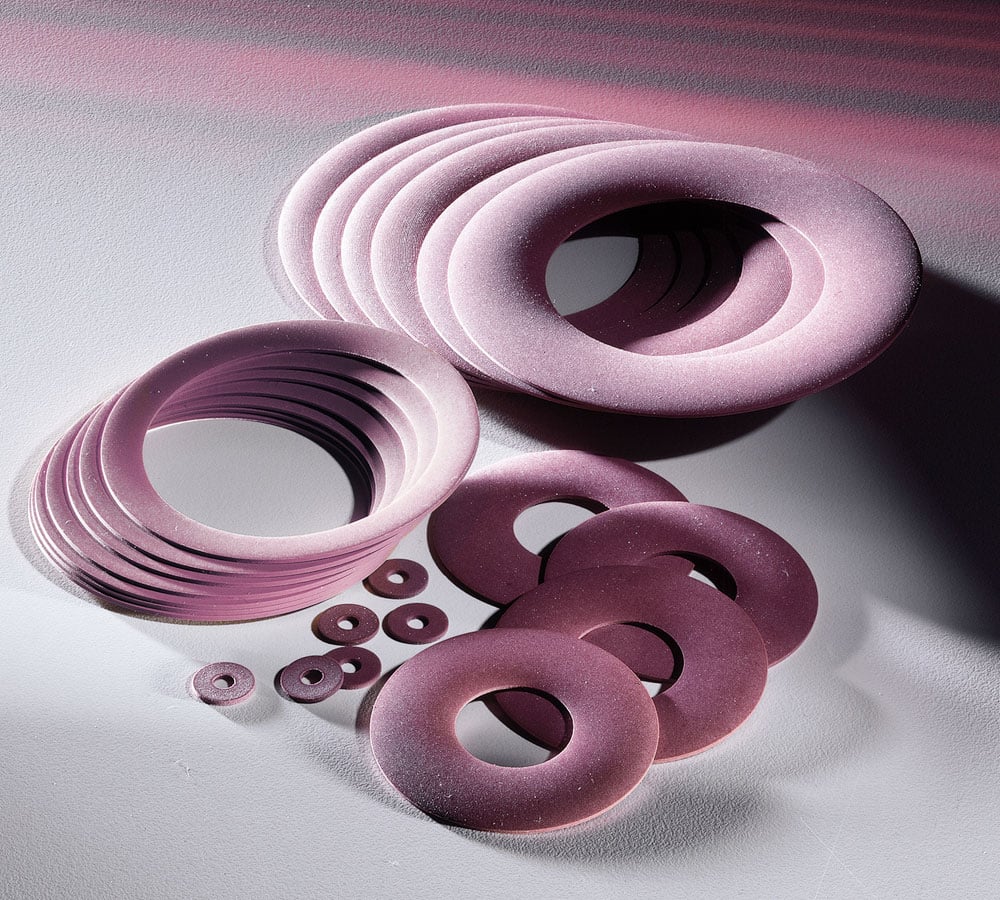 Rulon AR is a derivative of the original Rulon A material and continues the tradition of chemical resistance and long wear, plus reliability for continuous, non-lubricated service.
Maroon in color, Rulon AR is ideal for seals and the bonded coatings of slide surfaces. You'll find AR in many automotive applications such as shaft seals and piston cups for gas meters, or anywhere where high physical properties are in demand.
With a PV value of up to 10,000, (higher for intermittent use), Rulon AR can be designed to extruded shapes, molded parts, and machined parts.
Color

Maroon

Performance

Max Load "P" (psi) Mpa: 1,000/6.9
Max Speed "V" (fpm) m/s: 400/2.0
Max "PV" (psi-fpm) (Mpa × m/s): 10,000/0.35

Mating Surface Steel and Stainless Steel

Rb35 and higher

Environment

Steam, Wet, Dry, Vacuum

Relative Rating (1=Low, 5=High)

Coefficient of Friction: 4

Creep resistance: 4

Insulative property:

Yes
Rod and Tube

Extruded up to 10' long
Molded up to 12" long
Extruded 2" max O.D.
Molded 47" max O.D.
Precision grinding or machining available for some sizes

Sheet and Tape

Tape 38" width max. Skived up to 1/4" thick
Molded up to 24" x 3" thick. Max thickness 3"
Precision grinding or machining available on thickness

Custom

Contact us for custom shapes and sizes
Full machining capabilities available
Automatic Molding

Custom bearings
Components, near-net

Extrusion

Rods and tubes
Specialty profiles

Hand Molding

Rod, sheet, and tube

Machining

Custom machined parts

Skiving

Tapes and thin sheet

Stamping and forming

Seals
Washers
Bearings and glides