Rulon® 641 | With USP Class VI Approval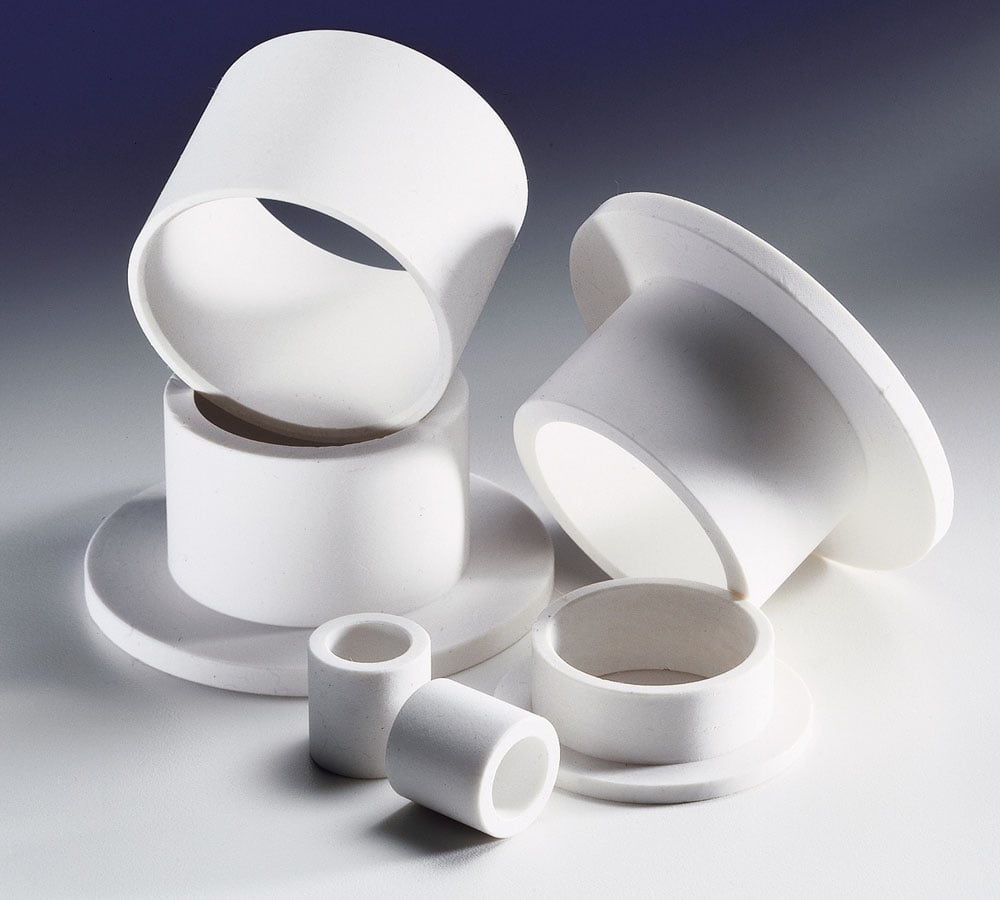 Rulon 641 — the only filled PTFE material with USP Class VI approval for direct contact with human tissue and fluids — is a powerhouse in the medical and food processing industries.
It offers excellent load and wear resistance plus good chemical resistance. It can also withstand strict sanitation requirements, and its white, stain-resistant color indicates a sanitary compound.
Rulon 641 works against stainless steel and aluminum without wear, is self-lubricating, and maintains performance from cryogenic to +450° temperatures.
Color

White

Performance

Max Load "P" (psi) Mpa: 1,000/6.9
Max Speed "V" (fpm) m/s: 400/2.0
Max "PV" (psi-fpm) (Mpa × m/s): 10,000/0.35

Mating Surface Steel and Stainless Steel

Rb25 and higher
Mild, 303 and 316

Environment

FDA compliant, steam, wet, dry, vacuum

Relative Rating (1=Low, 5=High)

Coefficient of friction: 1
Creep resistance: 4
Insulative property: Yes
Rod and Tube

Extruded up to 10' long
Molded up to 12" long
Extruded 2" max O.D.
Molded 47" max O.D.
Precision grinding or machining available for some sizes

Sheet and Tape

Tape 38" width max. Skived up to 1/4" thick
Molded up to 24" x 3" thick. Max thickness 3"
Precision grinding or machining available on thickness

Custom

Contact us for custom shapes and sizes
Full machining capabilities available