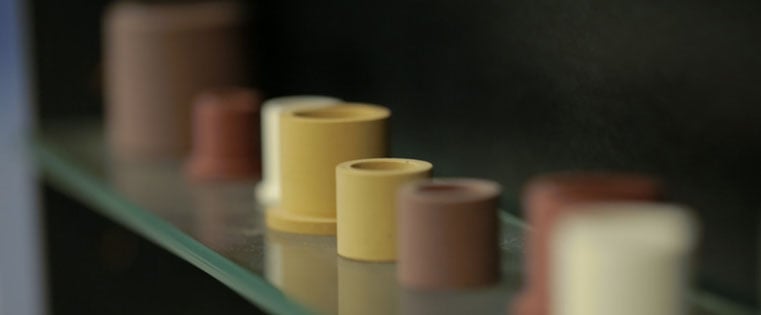 "Machining plastic is completely different from machining metal."
This is one of the first comments we hear from clients looking for a plastic custom bearing manufacturer. Between the challenges of melting, creeping, and expansion, machining plastic requires skill and experience for best results. If you choose to outsource your plastic machining, it's critical to carefully vet potential vendors. We recommend following these 5 tips.
The basic principles of machining metal DO NOT APPLY when machining plastic — plastic simply has too many variables. And not all metal shops are adept at machining plastic. But finding a vendor with the knowledge of plastic properties and tooling is not impossible; we advise that you:
1) Take a tour of the machine shop to learn firsthand
Does the potential custom bearing manufacturer have the latest tooling equipment? Are they responsive to your questions? Can you obtain samples or begin with some testing? Does the company invest in training their employees? Is industry certification in place? You can answer these questions and evaluate the caliber of the machine shop in an initial site visit.
2) Start with a full review of your specs and operating environment
Before the plastic ever hits the machine shop, a reputable custom bearing manufacturer will review your design specs to ensure you've selected the best material option for your environment. Plastics can be costly, so you want to be certain that you're choosing the material wisely to save on costs. Consider how stress, heat, mating hardware, and other factors will impact the geometry of your part. Also look for ways to minimize scrap loss. Our thought is that the material you choose is an investment in the value of your product. It's best to submit your specs first.
3) Consider the size of their in-house inventory and delivery timelines
In many cases, bearing delivery timelines are tight; OEMs need custom parts quickly to meet their own production deadlines. A manufacturer with a large in-house inventory of raw materials (full sheets, tubes, etc.) can minimize lead time.
4) Evaluate their part inspection process
Many shops still depend on manual inspection of finished parts. While there's still merit in this method, new software options can automate the process and generate inspection reports online. Software with optical character recognition can help to ensure that finished parts are a perfect match to the design specs. With automated inspection, you can be assured that no point in the inspection process is missed, and your parts will perform as you designed.
5) Service beyond the sale
Ideally, a custom bearing manufacturer can become an extension of your in-house shop. Look for one who will provide references to verify their quality and delivery guarantees. Ongoing technical education and post-sale follow-up are also important to evaluate.
When looking for a custom bearing manufacturer, we'd be honored if you'd consider TriStar!