Rulon® LR | Superior Chemical Resistance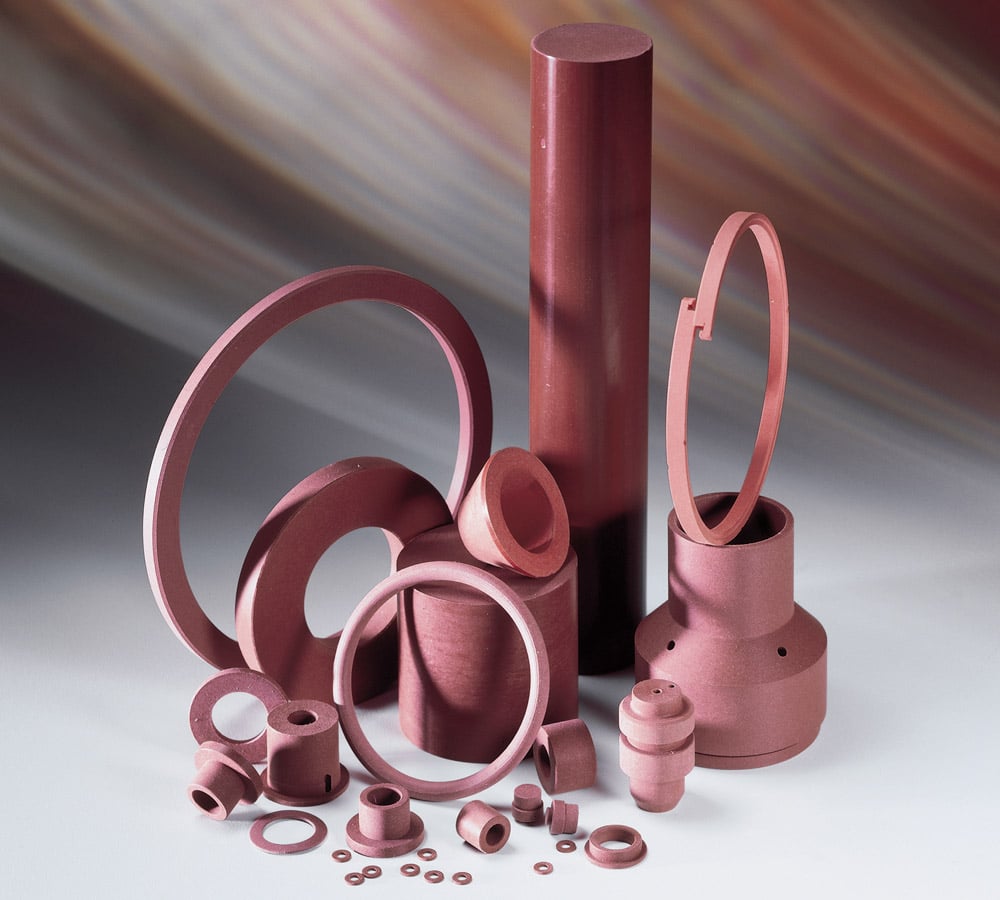 Among the most popular variations of Rulon, Rulon LR is the "Go-To" material for general purpose bearing applications.
Rulon LR has a superior chemical inertness, with a ceramic filler for better dielectric and thermal insulation.
Our clients depend on Rulon LR's durability and dependability for high-pressure gaskets, slide pads, compressor components, and light-to-medium duty structural applications. And sleeve bearings made of Rulon LR can operate up to 10,000 PV, or even higher with intermittent service.
Rulon LR gives the best chemical resistance for mild-to-hardened steel shafting and couterfaces.
| | |
| --- | --- |
| Color | Maroon |
| Performance | Max Load "P" (psi) Mpa: 1,000/6.9 |
| Max Speed "V" (fpm) m/s: | 400/2.0 |
| Max "PV" (psi-fpm) (Mpa × m/s): | 10,000/0.35 |
| Mating Surface Steel and Stainless Steel | Rc35 and higher |
| Environment | Steam, Wet, Dry, Vacuum |
| Relative Rating (1=Low, 5=High) | Coefficient of Friction: 4 |
| Creep resistance: | 4 |
| Insulative property: | Yes |
Rod and Tube

Extruded up to 10' long
Molded up to 12" long
Extruded 2" max O.D.
Molded 47" max O.D.
Precision grinding or machining available for some sizes

Sheet and Tape

Tape 38" width max. Skived up to 1/4" thick
Molded up to 24" x 3" thick. Max thickness 3"
Precision grinding or machining available on thickness

Custom

Contact us for custom shapes and sizes
Full machining capabilities available
Automatic Molding

Custom bearings
Components, near-net

Extrusion

Rods and tubes
Specialty profiles

Hand Molding

Rod, sheet, and tube

Machining

Custom machined parts

Skiving

Tapes and thin sheet

Stamping and forming

Seals
Washers
Bearings and glides