Rulon® 142 │ For Linear Bearings & Slides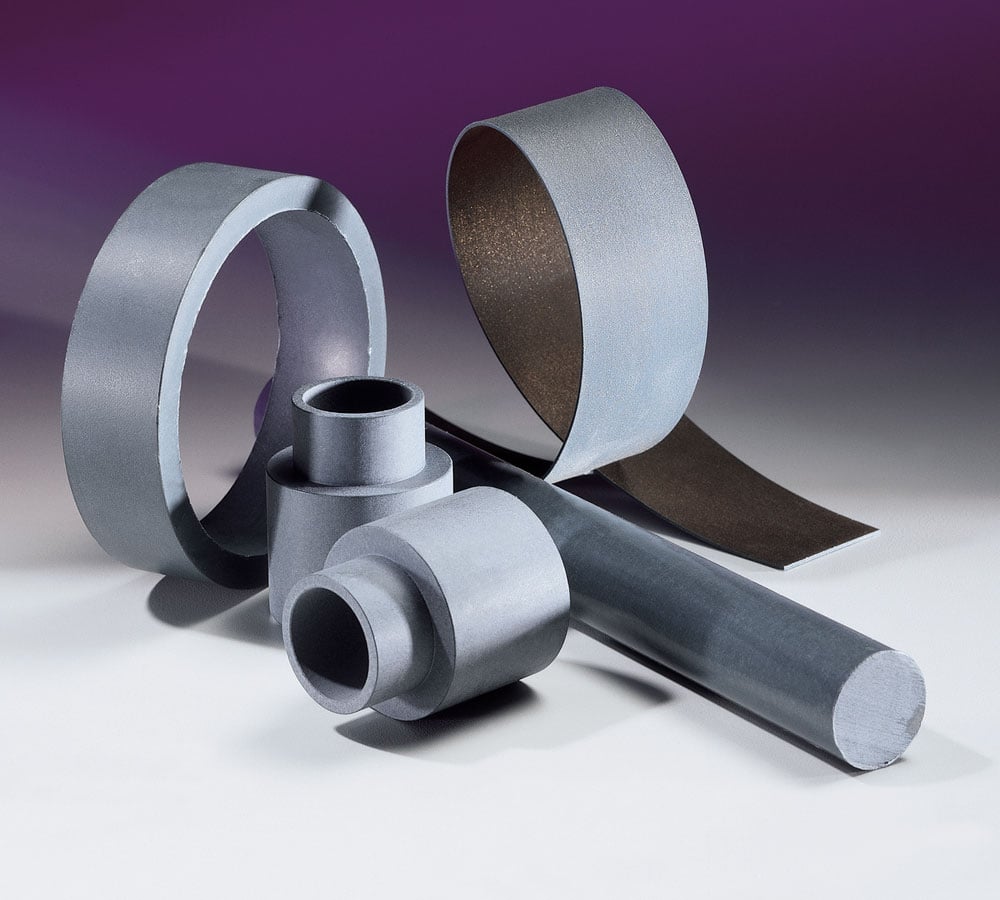 When you have a need for exceptional vibration resistance, superior mechanical strength, and good dimensional stability, consider the versatile Rulon 142.
This low-deformation compound exceeds most materials in preventing catastrophic failures on machine tool guideways. It is also our most cost-effective linear bearing material.
Other key characteristics of the aqua-colored Rulon 142 are virtual elimination of stick/slip, uniform friction, high thermal dissipation, and good stability. And like all variations of Rulon, Rulon 142 delivers long wear, self-lubrication, and design diversity.
Color

Aqua

Performance

Max Load "P" (psi) Mpa: 1,000/6.9
Max Speed "V" (fpm) m/s: 400/2.0
Max "PV" (psi-fpm) (Mpa • m/s): 10,000/0.35

Mating Surface Steel

Rc40 and higher

Environment

Wet, dry, vacuum

Relative Rating (1=Low, 5=High)

Coefficient of friction: 2
Creep resistance: 4
Insulative property: No
Rod and Tube


Molded up to 12" long
Precision grinding or machining available for some sizes

Sheet and Tape

Tape 12" width max. Skived up to 1/8" thick
Precision grinding or machining available on thickness

Custom

Contact us for custom shapes and sizes
Full machining capabilities available
Automatic Molding

Custom bearings
Components, near-net

Extrusion

Rods and tubes
Specialty profiles

Hand Molding

Rod, sheet, and tube

Machining

Custom machined parts

Skiving

Tapes and thin sheet

Stamping and forming

Seals
Washers
Bearings and glides