Rulon® 142 │ For Linear Bearings & Slides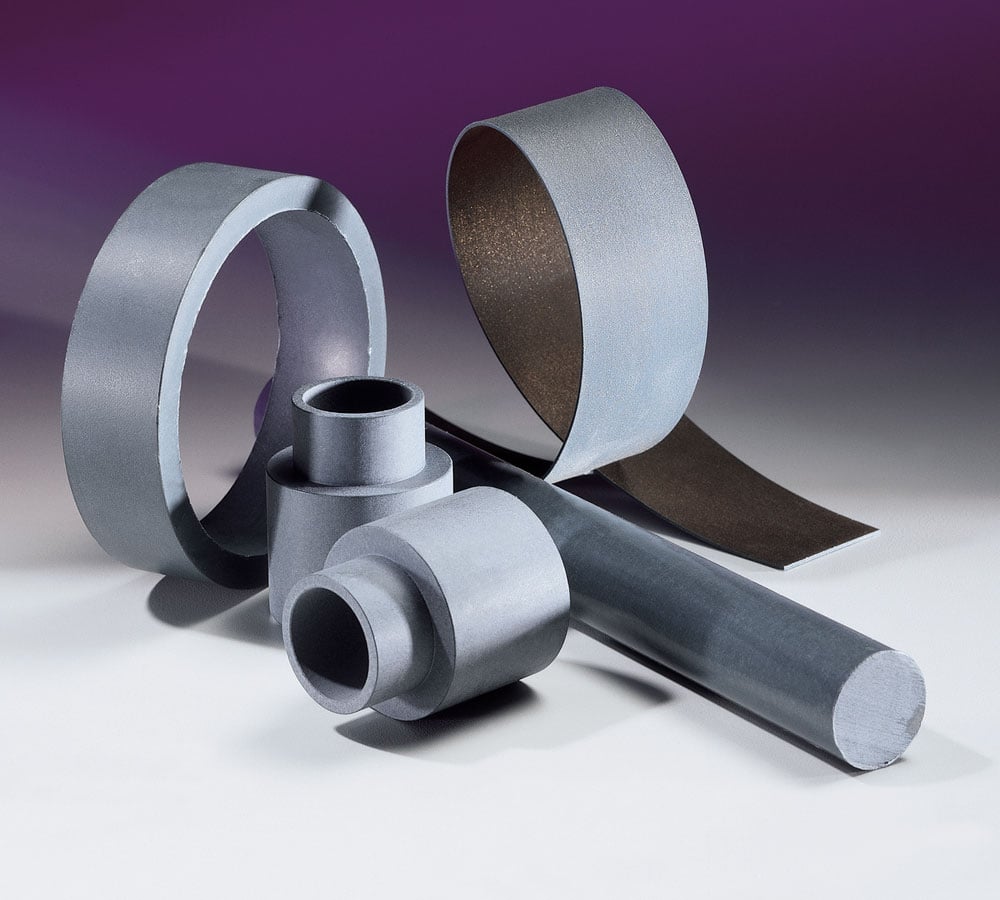 When you have a need for exceptional vibration resistance, superior mechanical strength, and good dimensional stability, consider the versatile Rulon 142.
This low-deformation compound exceeds most materials in preventing catastrophic failures on machine tool guideways. It is also our most cost-effective linear bearing material.
Other key characteristics of the aqua-colored Rulon 142 are virtual elimination of stick/slip, uniform friction, high thermal dissipation, and good stability. And like all variations of Rulon, Rulon 142 delivers long wear, self-lubrication, and design diversity.
Color

Aqua

Performance

Max Load "P" (psi) Mpa: 1,000/6.9
Max Speed "V" (fpm) m/s: 400/2.0
Max "PV" (psi-fpm) (Mpa • m/s): 10,000/0.35

Mating Surface Steel

Rc40 and higher

Environment

Wet, dry, vacuum

Relative Rating (1=Low, 5=High)

Coefficient of friction: 2
Creep resistance: 4
Insulative property: No
Rod and Tube


Molded up to 12" long
Precision grinding or machining available for some sizes

Sheet and Tape

Tape 12" width max. Skived up to 1/8" thick
Precision grinding or machining available on thickness

Custom

Contact us for custom shapes and sizes
Full machining capabilities available
Automatic Molding

Custom bearings
Components, near-net

Extrusion

Rods and tubes
Specialty profiles

Hand Molding

Rod, sheet, and tube

Machining

Custom machined parts

Skiving

Tapes and thin sheet

Stamping and forming

Seals
Washers
Bearings and glides
Rulon 142 & CE-211R Adhesive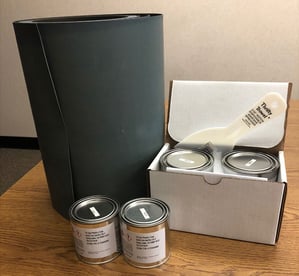 Our CE-211R adhesive is a general purpose epoxy system with exceptional bond strength.
Often paired with our etched Rulon® 142 product, it is also recommended for use in any etched fluoropolymer bonding project.
Note: If you are looking for safety data for CE-211, you can find SDS sheets for Part A and Part B here.