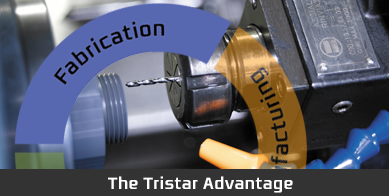 TriStar excels in custom plastic fabrication from prototype to production.
Our state-of-the-art fabrication facility features the latest in CNC machines – from small diameter Swiss screw machines to large diameter CNC turning centers and large capacity CNC milling centers. All of our machinists and quality control technicians are highly trained in the art of machining plastics, making sure your parts are right the first time, every time.
By working as a team, our manufacturing engineers and machinists see to the design of the right tools for every job. We also process all fixtures and tooling in-house to increase quality and minimize lead-time.