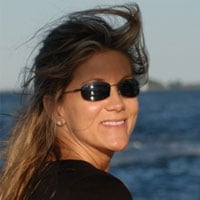 Judy Cedrone solves bearing challenges and gives industry insight

"I love helping our engineering clients solve their tough bearing challenges," says Judy Cedrone, Business Development Manager at TriStar Plastics, "and in this position, no two days ― or two applications ― are ever the same," she adds with a smile.


Serving over 70 industries for more than three decades, the TriStar team has mastered every type of bearing application ― from replacing tried-and-true automotive brake bearings to fabricating high-performance bearings for elite America's Cup vessels. "There is so much innovation in the marine industry right now," says Judy, "and self-lubricating bearings such as the Ultracomp 300A give marine engineers an unbeatable combination of extended service and corrosion resistance for superior design flexibility."

Judy recently celebrated her 26th year at TriStar, and has held several positions within sales and management. She notes that she is just one of many employees with long tenure at TriStar, "Our customers are amazed at the continuity of care they receive from TriStar; even years after their initial contact with us, they can usually reach the same person to answer any questions."

Beyond helping customers solve tough engineering challenges, Judy loves "nature, hiking, and virtually all water activities ― especially kayaking," from her base in North Carolina. And she has a real soft spot for rescue dogs. But it is her latest canine addition, Savannah, who has stolen Judy's heart!

To find out how self-lubricating bearings can help your business ― get in touch with Judy!