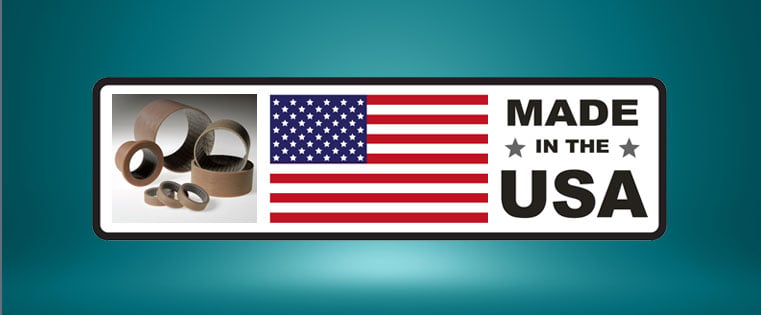 One of the biggest questions consumers of composite wound bearings ask is "What is the country of origin?" Many suppliers have stopped making these bearings in America and have now offshored their production or simply purchase them from manufacturers overseas – generally in China. This usually results in a much lower quality bearing with long lead times.
In addition, with so many military and government applications in play, the ITAR regulations have become stricter and many companies are now required to provide a paper trail documenting the country of origin when sourcing bearings.
We have recently seen a huge surge in orders for our CJ bearings by companies that are suddenly experiencing significant delivery delays and increased product defects.
CJ bearings are – and always will be – made in the USA. TriStar is ITAR certified and we make all CJ, FCJ, and Super CJ bearings in our Massachusetts manufacturing facility. Our ISO 9001 certified facility has a robust quality control team and we stand by our product 100%. Because the bearings are made in America, we can get them to our North American customers quickly. Our regional distribution centers (in NC, IL, and CA) also help in this regard.
The Bottom Line
Self-lubricating CJ Bearings have many advantages over traditional bronze and steel bearings for high-load applications. Buying your USA-made composite wound bearings from TriStar means you will get consistently high quality and precision, as well as fast delivery.