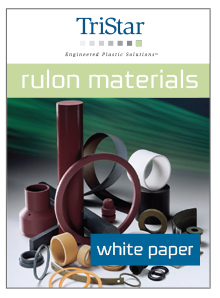 I recently had a call about Fluoroloy H from one of our engineering partners. Fluoroloy H is also known as Rulon H, and is one of the leading PTFE-filled products in terms of electrical properties.
The material is a unique combination of both ceramics and PTFE, and was originally developed for UHF heat-sinking applications. It gives a slightly-better dielectric constant compared to standard Teflon, and has about 8x the thermal conductivity of virgin PTFE. It is easy to machine and is available in rod, sheet and tape.
Fluoroloy has high insulative properties, and is widely used in the microwave industry as an alternative to virgin and glass-filled PTFE.
Did you know there are over 300 varieties of Rulon? Download your free copy of our Rulon Whitepaper to learn more about the most-common formulas.