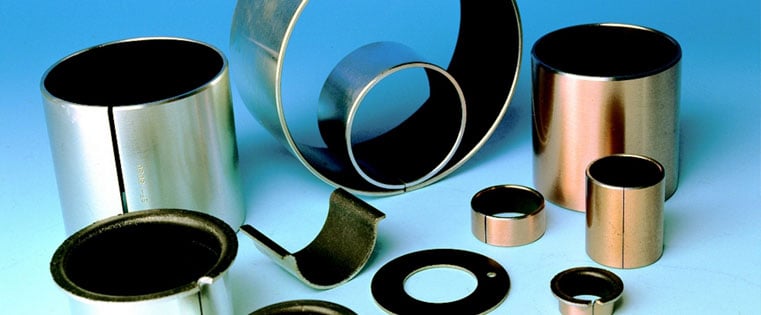 As the name implies, bimetal bearings are constructed of two layers; usually a steel backing combined with a flexible, inner core. Core materials typically include silicon, copper, and aluminum, even polymers. But what advantages can a dual-layer design bring to industrial applications? Let's dig in:
Bimetal bearings are constructed with sintered liners of different compositions, and they excel at rigorous applications where wear is a big obstacle. Bimetal bearings resist wear by design; they can be customized to tolerate specific speeds, loads, temperatures, and other factors for compatibility to your mating hardware.
How can they overcome some of the key causes of bearing failure?
Consider:
Where are bimetal bearings typically found?
Agricultural Equipment

Hydraulic Components

Aircraft/Aerospace Automotive

Construction Equipment

General Engineering
Have you ever experienced a bearing wear failure? Would a bimetal bearing prevent a failure for your application? Share your thoughts in the comments!